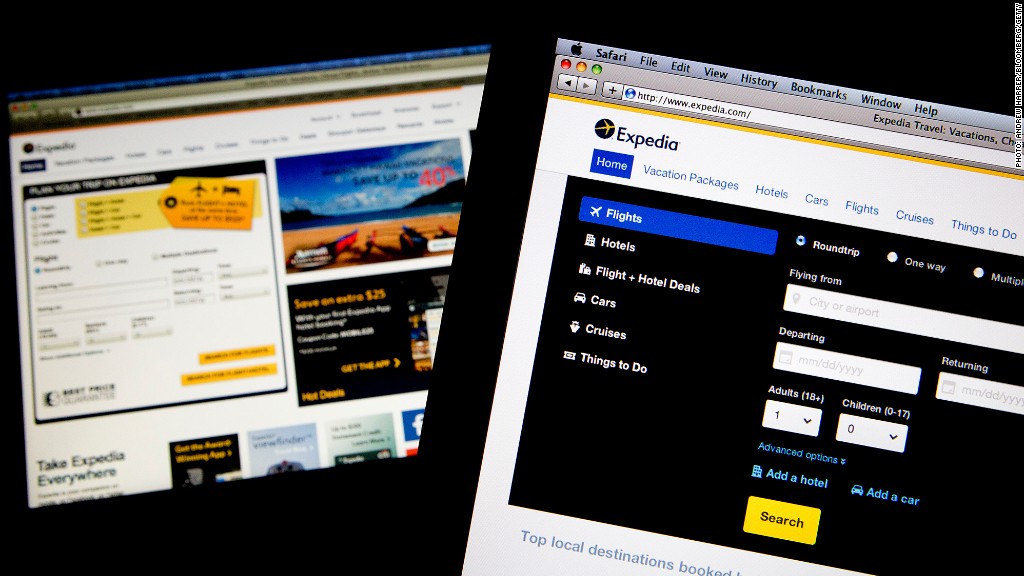 Expedia's $1.3 billion takeover of Orbitz got the green light Wednesday when the Justice Department said it won't challenge the deal.
Regulators were concerned that merging two of the largest search sites for cheap hotel and rental car rates would violate antitrust law. But Assistant Attorney General Bill Baer said it won't violate antitrust law.
"[W]e concluded that the acquisition is unlikely to harm competition and consumers," Baer said in a statement.
He said it likely won't affect rates charged by online booking services. With companies like Priceline (PCLN), TripAdvisor, and Google's (GOOG) Hotel and Flight Finder in the mix, the market will stay competitive.
Expedia (EXPE) CEO Dara Khosrowshahi said in February when the deal was announced that the acquisition was aimed at helping Expedia stay competitive with its bigger rivals. He called the marketplace "incredibly crowded" but characterized by loyal customer bases. Now, his company can tap into Orbitz's users.
Expedia said it expects the purchase to boost its full-year earnings by roughly 75 cents per share, though it stressed that the estimate depends on a variety of factors.
The company also bought Travelocity in a $280 million deal announced earlier this year.