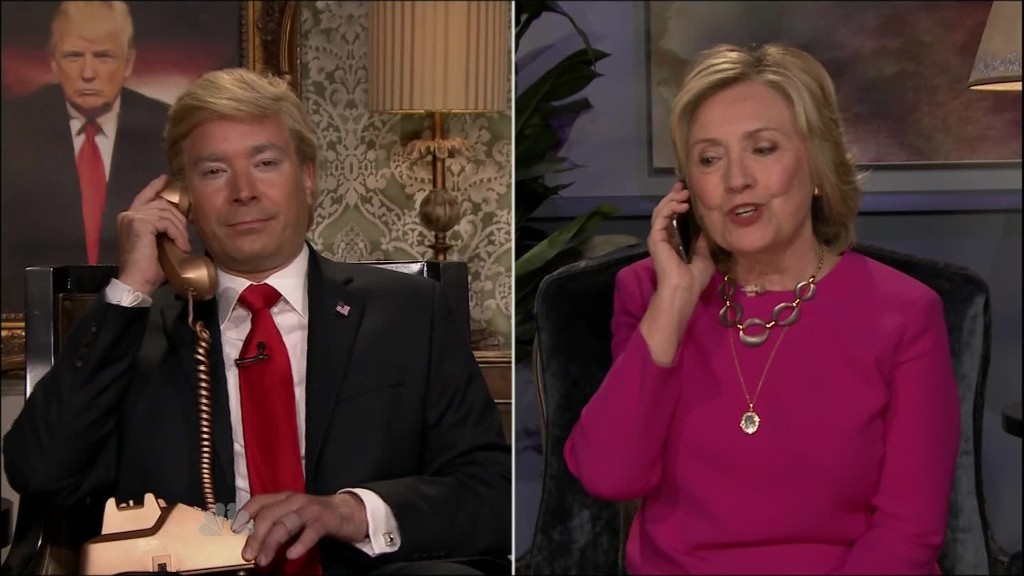 As Republican presidential candidates battled it out in the second GOP debate Wednesday, Hillary Clinton laughed it up with Jimmy Fallon.
The Democratic presidential candidate helped Fallon bring in an impressive overnight rating of 3.2 on Wednesday night, which helped the host beat his late night rival, Stephen Colbert, by a full ratings point (2.2).
Fallon's "Tonight Show" also again won over Colbert in terms of the 18 to 49 demographic with an overnight rating of 1.1 to 0.7 for "The Late Show."
These numbers come after Fallon beat Colbert's premiere week three out of four nights in the prized advertising demographic. However, to be fair, Colbert did take the crown in total average viewership last week thanks to huge ratings for his opening night.
Clinton's appearance on Fallon showed off the candidate's lighter side as she took part in a sketch with Fallon dressed up as Donald Trump.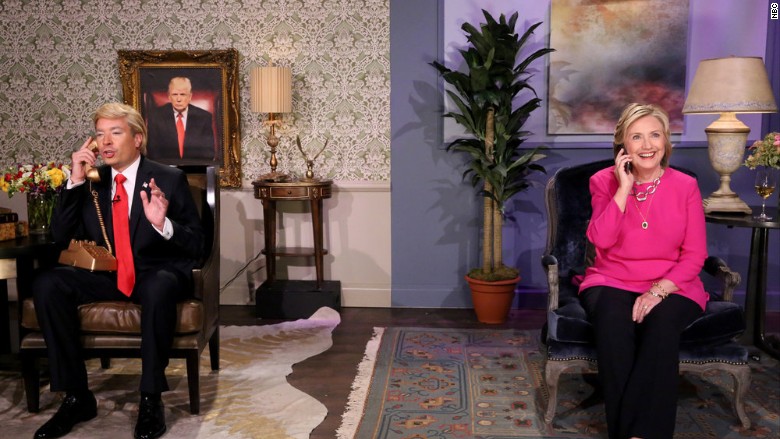 Related: Hillary Clinton sits down with Jimmy Fallon playing Donald Trump
"Congratulations, you're speaking to Donald Trump," Fallon said in a fake phone call with Clinton. "How are you, Hillary? I haven't seen you since my last wedding."
"Oh, well, I'm sure I'll see you at the next one," Clinton responded.
Not to be outdone, Colbert had a conversation with a guest who plays a President, Kevin Spacey.
Spacey, who plays President Frank Underwood on Netflix's "House of Cards," brought Colbert's other big guest, Carol Burnett, to tears with his spot on impression of Burnett's idol, Jimmy Stewart.
"The drinks are on me all night at the bar," Spacey said reading a poem to Burnett as Stewart. "Because Carol Burnett is still comedy's greatest star."