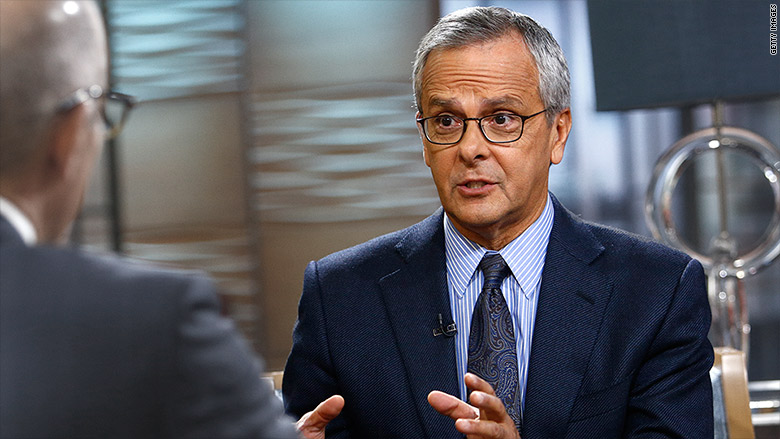 Mike Lupica may not be done at the New York Daily News, after all.
Reports on Wednesday, including one here, indicated that the high-profile sportswriter was leaving the Daily News amid broader cuts at the struggling tabloid.
A source close to the paper told CNNMoney then that Lupica's departure was the result of a "contractual issue."
But the news reports may have spurred new contract negotiations between Lupica and the newspaper.
Negotiations are ongoing, two sources familiar with the situation said Thursday morning.
Adding to the intrigue, Lupica had a column in Thursday's edition of the Daily News.
When asked if he was continuing to talk about a new deal, Lupica responded only by referring CNNMoney to his latest column for the newspaper.
"I think what you ought to do for a start is check out this morning's Daily News, starting with the back page," Lupica said in an email.
Lupica did not respond to an additional inquiry about whether he is remaining with the Daily News, where he has worked for nearly 40 years.
He is said to have one of the most lucrative contracts at the paper, which is seeking to cut costs aggressively.
The cutbacks reported on Wednesday were the latest sign of just how dire the situation has gotten at the Daily News. They came only days after the newspaper's top editor, Colin Myler, abruptly announced that he is stepping down.
A number of notable staff members, including sports columnist Flip Bondy and editorial board member Bill Hammond, were among those to announce their departures over Twitter.
"Just got laid off from a job for the first time since I was 17 years old," Bondy tweeted. "That's a pretty good run..."
Facing annual losses reported to be as high as $20 million, Daily News owner Mort Zuckerman put the tabloid up for sale earlier this year. But after several months on the market, Zuckerman was unable to find a buyer.