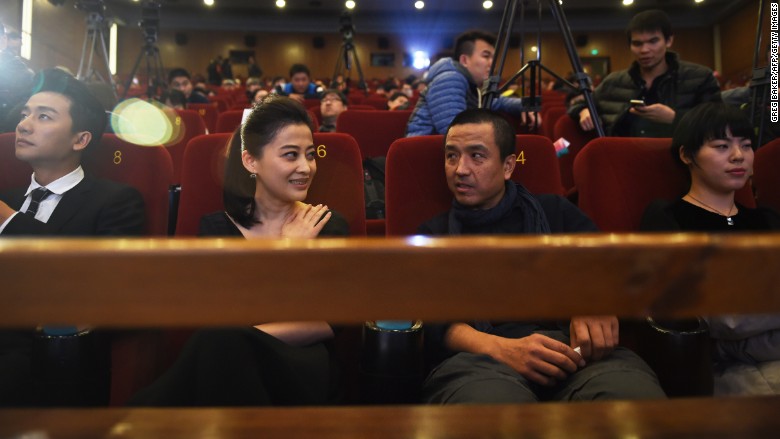 Chinese-language movies are about to get a touch of Hollywood.
Warner Bros. said Sunday it struck a deal with China Media Capital to create Flagship Entertainment Group. It will look to tap into a growing market for "high-quality Chinese-language movies" and "premium content" in China.
Warner Bros. will bring technical expertise, while CMC will give financial backing.
China has not readily embraced foreign media in the past, but CMC chairman Ruigang Li said in a statement he wants the partnership to "enhance the cultural exchange between China and the rest of the world."
CMC -- a China-based entertainment firm -- will take a majority stake in the new company, though Flagship will be headquartered in Hong Kong. Warner Bros. will get 49% ownership.
CEO Kevin Tsujihara said the partnership will help Warner Bros. "gain additional insight into the Chinese film industry." (Warner Bros., like CNN, is owned by Time Warner.)
Movie theaters in China are growing substantially, and ticket sales are expected to top $10 billion annually before 2019. It's the second-biggest market behind the U.S., according to Statistia.com.
The companies said the first Flagship title could be released as early as next year.
"[China's] country's incredibly rich history and culture provide a huge trove of great stories, and we want to help tell those stories for new generations of film goers, in China and around the world," Tsujihara said.