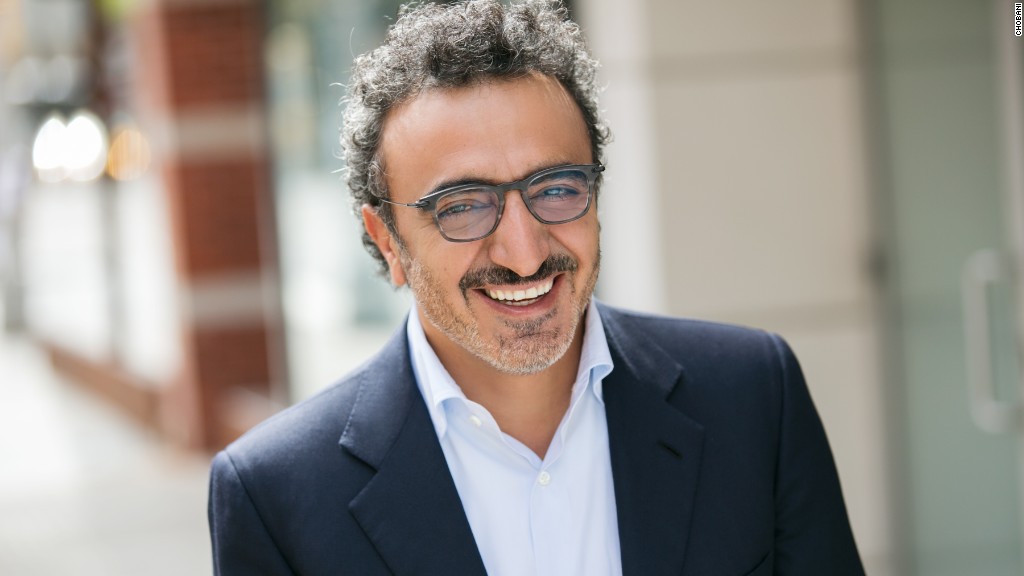 McDonald's is leading a group of companies to provide badly needed assistance to the United Nations' World Food Programme as it struggles to feed millions of Syrian refugees.
McDonald's (MCD) did not donate money directly to the WFP. Instead, it donated funds for the WFP make a 30-second commercial to raise money for the displaced families.
The help is arriving as the overwhelmed WFP was forced to scale back food assistance amid a growing crisis in war-torn Syria and the surrounding region.
The WFP said it provides food to 4 million people inside Syria and to 1.3 million refugees in neighboring countries.
But the agency had to stop providing assistance this month to 360,000 Syrian refugees in countries neighboring Syria, including Jordan and Lebanon, because of "a bleak funding outlook."
The WFP said that wars in Syria, Iraq, South Sudan and Yemen have created the worst refugee crisis since World War II.
"As the world's refugee crisis grows and humanitarian resources are stretched, this multi-industry effort championed first by McDonald's represents a powerful, tangible way for people to make a real difference toward peace and support refugees and displaced people struggling daily to feed their families," McDonald's and the WFP said in a joint statement.
The other companies backing the effort are Burger King, DreamWorks Animation (DWA), Facebook (FB), Google (GOOG), MasterCard (MA), McCain Foods, OMD (OOAG), Twitter (TWTR), TBWA and United Airlines (UAL).
Millions of refugees have been pouring out of Syria as the army of Bashar-al-Assad and ISIS battle for control of the region. Many of them have died in their efforts to get to Europe, particularly Germany, one of the more generous nations in providing assistance. Early this month, images went viral of the dead toddler Aylan Kurdi who had drowned while trying to get to Turkey.
Last month, Burger King pitched an idea of "burger merger" with McDonald's, to create a hybrid McWhopper to recognize Peace Day. But CEO Steve Easterbrook dismissed the stunt, saying "We love the intention but think our two brands could do something bigger to make a difference."