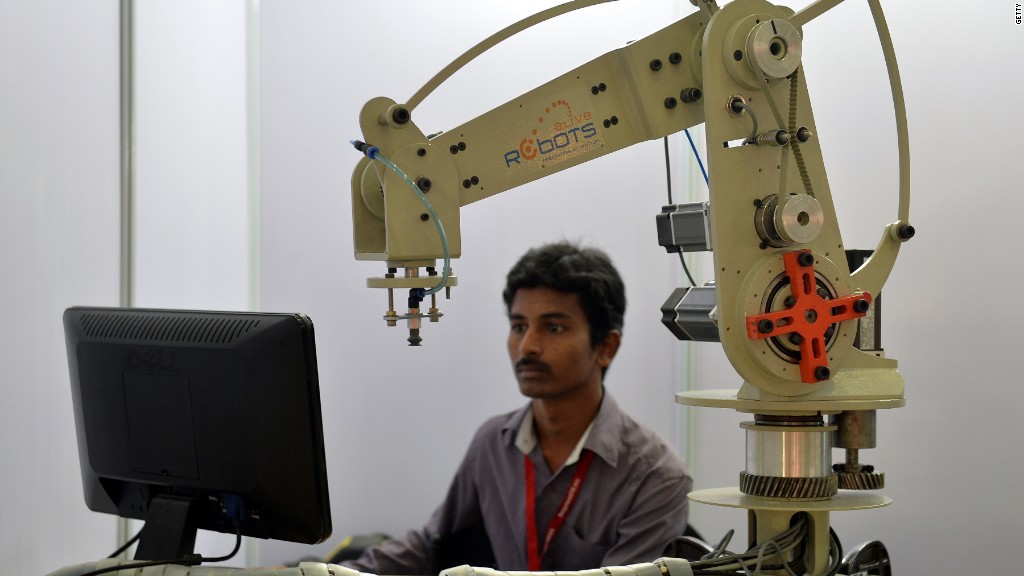 These must surely be the world's most popular jobs.
When an Indian state government recently advertized for 368 tea servers and night guards, 2.3 million people applied.
Officials were overwhelmed by the number of applicants, which was roughly equivalent to one percent of the population of Uttar Pradesh, a state in north India.
If every candidate were granted an interview, the hiring process could take four years to complete, the officials told local media.
Alok Chaurasia, an applicant who has a degree in electronics and communication engineering, said that any work was better than unemployment.
"There are no jobs anywhere," he told broadcaster NDTV. "The moment I saw the ad... I applied."
High demand for the lowly jobs suggests that all is far from well in India's labor market, which gets one million new workers each month.
It also underscores the premium that millions of Indians still place on working for the government. State jobs come with good benefits, relatively high pay and, thanks to strict labor laws, often last for a lifetime.
For many Indians, the combination is a huge draw.
"Yes, that allure is there," said Kunal Kumar Kundu, India economist at Societe Generale. Government jobs are prized for their pensions, which offer financial security in a country that lacks adequate social security programs, he said.
Related: India will have more people than China by 2022
Prime Minister Narendra Modi has promised to create more jobs, especially in manufacturing.
Societe Generale's Kundu says Modi's target of adding 100 million jobs to the economy by 2022 is "unachievable."
"That's not happening," he said. "It will take a lot of time, and I don't think it will happen within the period they are talking about."
Kundu said that labor laws need to be reformed, and the tax code should be simplified. Government red tape must be sharply curtailed.
Modi is making efforts in these areas but needs help from parliament to make a real impact.
"When it comes to legislative reforms, it's taking a lot of time," Kundu said, "and that's the challenge."