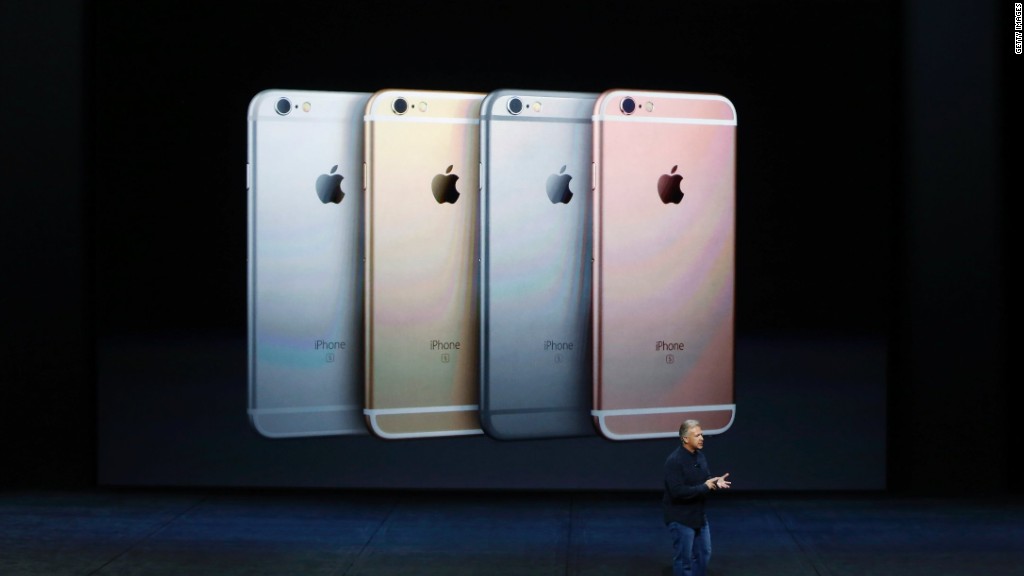 More than half of all iPhones now run iOS 9, Apple said Monday.
Apple released the latest version of its mobile operating system last Wednesday, making this the fastest adoption rate ever, the company said in statement.
The new iOS 9 has several attractive features including a power-saving mode, the ability to conduct a FaceTime call and watch a video simultaneously, a smarter Siri, scribbling functions in the Notes app, and an improved Apple Maps that now includes transit directions.
Apple (AAPL) also made the update process easier. The operating system takes up less space than iOS 8 did -- 1.3 GB compared to 4.6 GB -- and if an iPhone doesn't have enough space to download iOS 9, a pop-up notification will give the user an option to delete and reinstall apps automatically.
Apple's next generation of iPhones -- the 6S and 6S Plus -- will come with iOS 9 by default.
The new phones go on sale in stores on Friday. Pre-sales began about a week and a half ago, and the company expects that demand for the new devices will also set records.