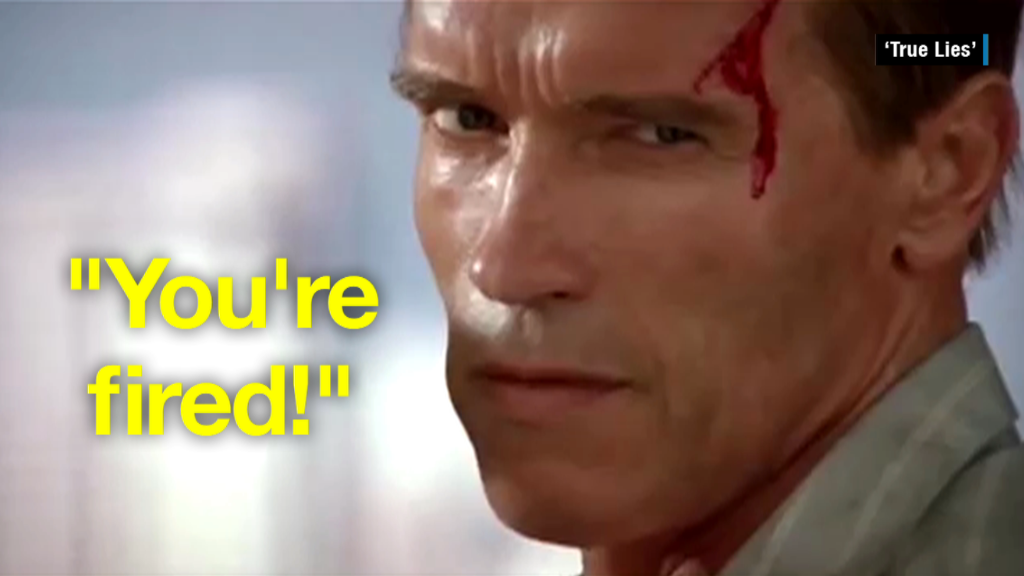 When Brian Williams makes his return to television on Tuesday, one person who probably won't be cheering is the current frontrunner for the Republican presidential nomination.
Donald Trump was no fan of NBC's decision to bring Williams back in a new role following a six-month suspension. But the feud well predates this year.
Related: Donald Trump's statement about NBC hits 'lying' Brian Williams
Trump's aversion to Williams appears to stem from comments the anchor made on Election Night in 2012. As President Obama and Democrats celebrated their triumph, Trump went on Twitter to complain about the results.
"This election is a total sham and a travesty," Trump tweeted. "We are not a democracy!"
Anchoring NBC News' election coverage that evening, Williams took time to address the Twitter activity -- and to ridicule Trump.
"Donald Trump, who has driven well past the last exit to relevance and veered into something closer to irresponsible here, is tweeting tonight," Williams said at the time.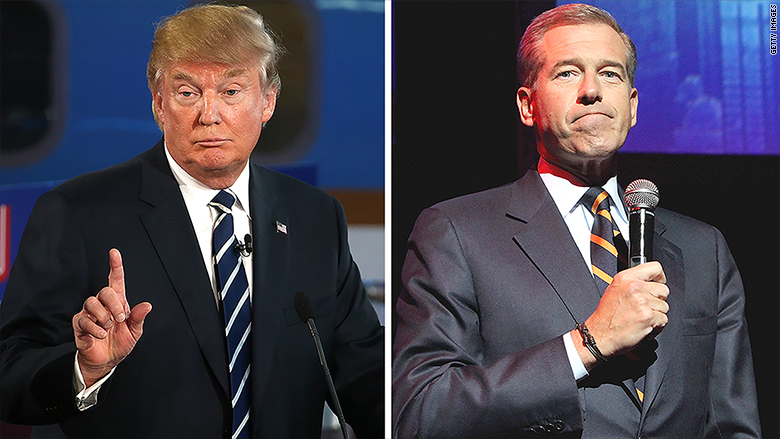 Trump, never one to let an insult go unanswered, fired back the next day saying that Williams "was never a smart guy, but always passes himself off as such." A few months later, Trump took a shot at Williams' ratings.
After it was revealed earlier this year that Williams had repeatedly embellished stories about being on a dangerous mission in Iraq, Trump claimed to have been vindicated.
"I have long stated that Brian Williams was not a very smart guy -- all you have to do is look at his past," he tweeted in February. "Now he has proven me correct!"
Williams was given a second chance by NBC News, which announced in June that he would be relegated to a new role covering breaking news for MSNBC.
Trump said he thought Williams shouldn't have returned to the network at all. He also advised Williams to "stop apologizing."
Related: NBCUniversal cuts ties with Donald Trump
The same month saw NBCUniversal end its business ties with Trump over his incendiary remarks about Mexican immigrants, prompting the billionaire developer to take yet another shot at Williams.
The company, Trump said, "will stand behind lying Brian Williams, but won't stand behind people that tell it like it is, as unpleasant as that may be."
Williams will begin his new job Tuesday at a time when, contrary to Williams' 2012 election night pronouncement, Trump's relevance has probably never been greater.
For now, it's unclear how much the anchor will cover Trump's campaign.
MSNBC said that Williams will lead its "live, breaking news coverage -- helping viewers navigate big moments." The first of those moments will come on Tuesday afternoon, with the arrival of Pope Francis in the United States.