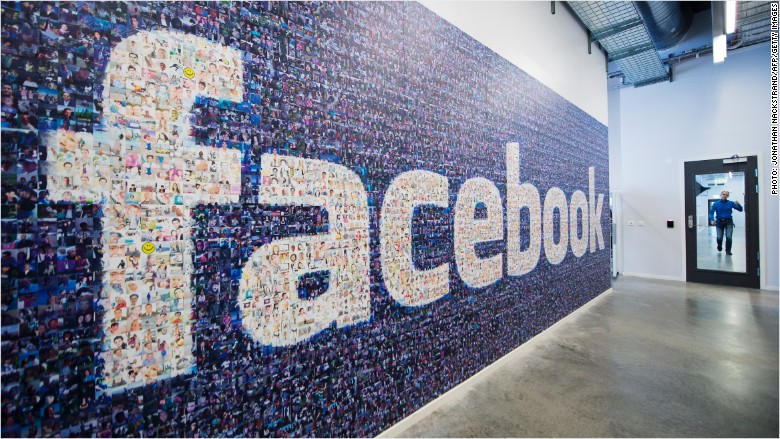 You bought a bag of chips for lunch, but it turns out they're all broken. It's a sad bag of chip dust. How do you let the company know?
The hot new way to communicate with businesses is through Facebook (FB) private messages, according to Facebook. In the six months since launching new Messenger features just for businesses, it's become an even more popular way for brands to talk to their customers.
"It's not a big leap to go from that to a monetization strategy," said Andrew Bosworth, Facebook's head of ads and Pages, at TechCrunch Disrupt on Tuesday.
Though it's still to soon to know exactly how Messenger will make money, Facebook has a few ideas its working on.
For starters, Bosworth thinks a business could drive commerce, bring in repeat customers, or offer discounts over Messenger.
Since that's a lot of communicating, many companies will turn to Facebook for help automating the process. That's where M comes in. Facebook debuted the artificial intelligence Messenger assistant last month.
M already helps people do things like make restaurant reservations and order flowers. Down the line, it could automate communications -- and purchases -- between companies and Facebook users.
Another possibility is click-to-message ad features, which the company is testing out internally. If a Facebook user clicked on one of those ads, it would launch a private Messenger conversation with the business.
Piling more features like payments and customer service chats into Messenger makes sense. More than 700 million people use the Messenger service every month.
Looking even further into the future, Bosworth talked about virtual reality. Facebook owns Oculus Rift, maker of the most hotly anticipated VR headsets coming out next year. Will companies sell us things in virtual reality?
"That experience should include ads, because life includes ads. So to not have ads would make it less lifelike," said Bosworth.
"But then again, I'm an ads guy."