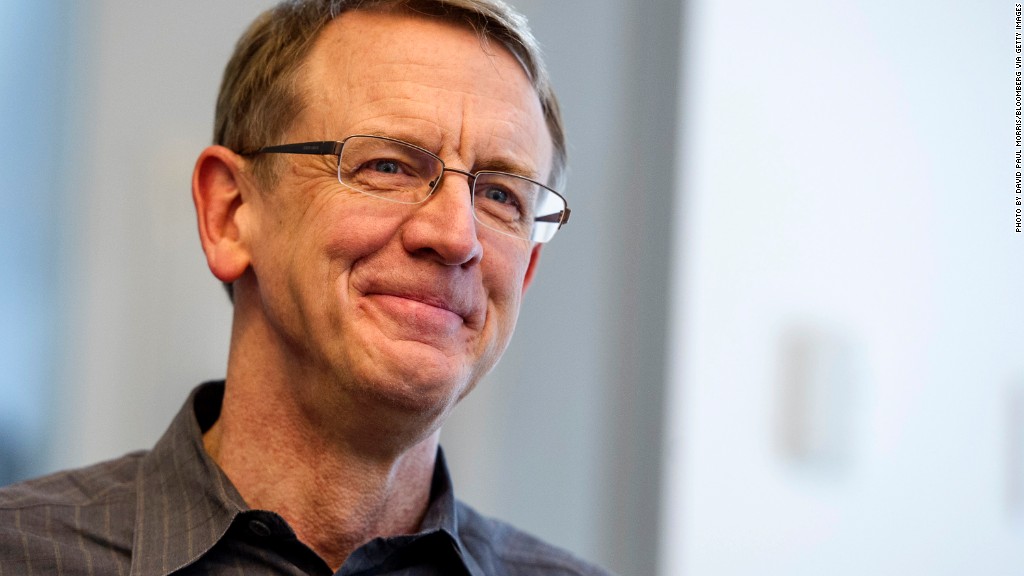 John Doerr probably wishes he could have a do-over.
"We have two new partners who are so diverse, I have a challenge pronouncing their names," joked venture capitalist Doerr at the TechCrunch Disrupt conference on Tuesday.
Diversity is still a sensitive issue for Doerr. He is a senior partner at Kleiner, Perkins, Caufield and Byers, the VC firm at the center of a highly publicized gender discrimination suit brought by former employee Ellen Pao.
He went on to pronounce Kleiner's new partners' names just fine: Swati Mylavarapu, a Rhodes Scholar who most recently worked at Square, and Muzzammil Zaveri, from Tencent and Y Combinator.
A jury found for Kleiner Perkins in March, and Pao agreed to drop her appeal and pay a portion of KP's legal fees. Even though the Pao case is over, Kleiner Perkin's diversity issues are still fresh in many people's minds. Internally, the firm is still working to repair any damage to its image improve its diversity numbers.
"It made it really clear, even at Kleiner where I'm deeply committed to diversity, we've got more we can do and should do to get to a 50/50 world where everybody has an opportunity to contribute," said Doerr.
The firm now does unconscious bias training internally and offers it to the ventures it works with. Doerr said Kleiner Perkins is also successfully pushing for more diversity in its fellows program, as well as releasing regular diversity reports.
"Twenty-five percent of my partners are diverse, and we're hugely diverse in age, gender, and ethnicity," he said.
Doerr joined Kleiner Perkins in 1980 and invested early on in major companies like Google, Amazon and Intuit. During the trial he was painted as Ellen Pao's mentor at Kleiner Perkins, but also quoted as saying she had a "female chip on her shoulder."
He quickly apologized on Twitter for the pronunciation statement after it was tweeted by TechCrunch's Kim-Mai Cutler: "Friends, my apologies. It was an unfortunate joke that was not funny. I have deep respect for my partners Swati and Muzzammil."