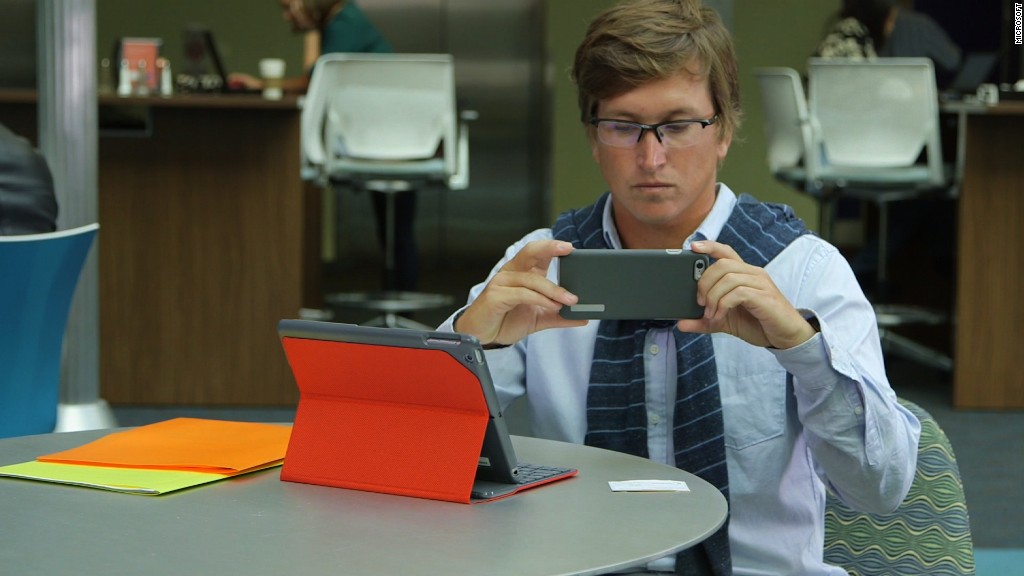 Poor Microsoft Office.
It is Microsoft's most successful product, but has been stuck in a 90s-era time warp. There are now shinier, more modern ways to get work done, such as Slack, Google Apps and Trello.
What those sexier apps have in common is that they let people get work done in a more 21st century way, with collaboration in mind. People can simultaneously edit documents, share work without an endless sea of attachments and quickly send group messages.
Microsoft is trying to turn that conversation on its head with Office 2016, which launched Tuesday.
It makes some subtle but important tweaks that make it much easier to share, collaborate -- and, yes -- simultaneously edit documents (finally!) in Word.
At first glance, you won't notice much of a change between Office 2013 and Office 2016. What stands out immediately are some bolder colors and a search bar placed at the top of the various apps.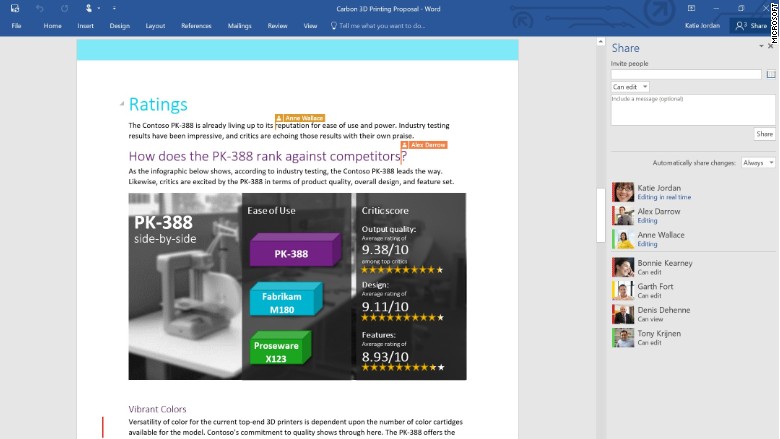 The changes are there, though. There's a persistent "share" button at the top right of the app. You can Skype with coworkers from within Word, Excel and PowerPoint. You can set up group conversations in Outlook and work together as a team on documents saved in Microsoft's OneDrive cloud storage.
"This is a huge release for us, even though the user interface has largely stayed the same," Jared Spataro, Microsoft's general manager for Office, told CNNMoney. "We've made the transition from 'me work' to 'we work.'"
Office has actually had a lot of these capabilities for some time. They just have been buried in the background, because Microsoft has been tepid about scaring off workers who have been using Office for decades.
Microsoft (MSFT) found an elegant way of adding collaboration features in Office 2016 without radically changing the way people are accustomed to accomplishing tasks.
For example, when you share a document in Office 2016, you will open an Outlook email that appears to have a Word file attached. When the recipient gets the email, it will also show a Word file icon. But it's not a Word file -- it's a hyperlink to a file located on OneDrive, enabling both people to make changes to the document without saving it, renaming it, and reattaching it to another email.
Workers have long treated Office as a necessary evil. It's the best tool for email, word processing spreadsheets and presentations -- but it's just horribly unsexy. By making Office more collaborative, Microsoft is hoping to make its bestselling product cool.