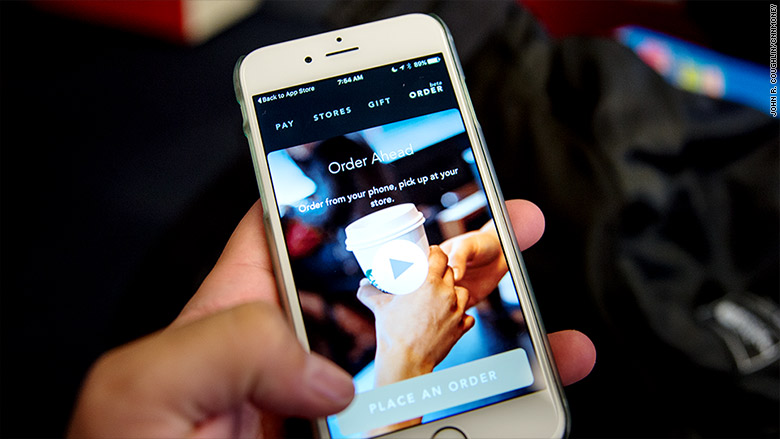 Starbucks has expanded its Mobile Order & Pay service nationwide, allowing customers to place orders on mobile devices before they get to the coffee shop and skip the line.
Starbucks (SBUX) said the service is now available in more than 7,400 of its coffee shops across the U.S. It plans to add the feature in come stores in the U.K. and Canada next month.
Customers can use the payments feature through the Starbucks app to locate stores, place orders, get an estimated wait time and pre-pay. The customer picks up the order in the "bar" area of the coffeeshop without languishing in line.
Starbucks launched Mobile Order & Pay in December 2014 as a test in Portland, Oregon. Three months later, it expanded the service to 650 coffee shops in Oregon, Washington, Idaho and Alaska. This summer, it went into 3,400 more stores in 17 additional states.