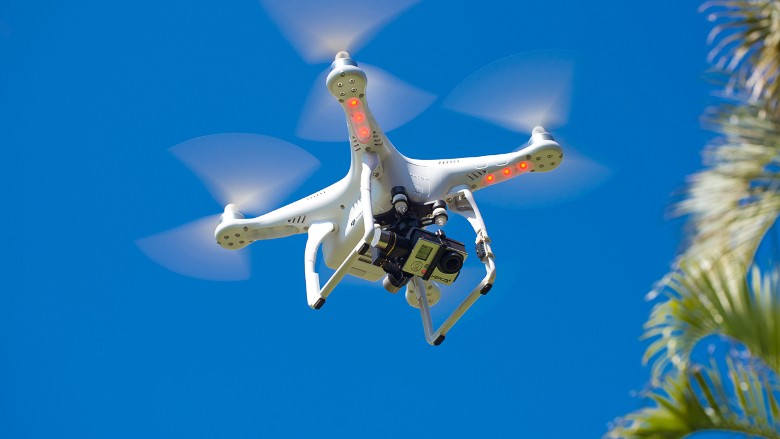 GoPro shares are defying gravity no more.
After going public in June 2014 at $24 a share, enormous enthusiasm for the powerful GoPro (GPRO) brand sent its shares skyrocketing to nearly $100.
But valuations got out of whack with reality. The wearable camera maker's shares crashed back to earth this year, plunging below $31 this week -- depths unseen since its initial public offering.
The breathtaking decline -- which has accelerated in recent months -- has been fueled by concerns that GoPro and its extreme sports following is just a fad subject to competitive threats.
To answer those fears and fuel its shares in the short term, GoPro will need to churn out more hot products. Longer term, the key for GoPro could be its ability to defend itself from drone makers encroaching on its camera turf.
Related: Can GoPro and other fallen angels rebound?
Trouble in the wearable space?
GoPro's shares got crushed in early September after a key chip supplier warned shipments in the wearable space would decline in the third quarter. Ambarella (AMBA), a maker of image-processing chips, cited a lack of new product launches.
The next day GoPro shares plunged about 10%.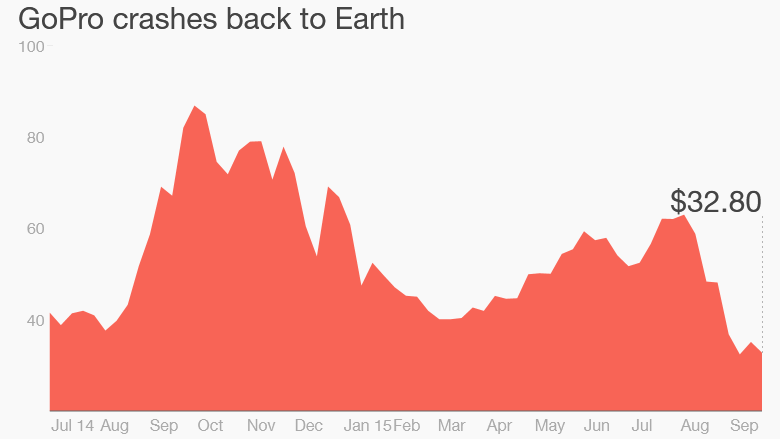 Investors feared GoPro wouldn't unveil a new product like an updated version of its Hero 4 camera for the holiday season.
"Consumers, because of Apple, have become conditioned to having new product options every year. We would be disappointed not to see a new product," said Alex Gauna, an analyst who covers GoPro at JMP Securities.
But Gauna said it's possible GoPro is using a new chip supplier for its next product. That would make sense given the fact that Ambarella shares have plunged on concerns about competition.
Related: Can GoPro capture Apple's magic?
Wall Street analysts still LOVE GoPro
GoPro analysts are not freaking out -- at all. To the contrary, two-thirds of the analysts who cover GoPro are recommending investors buy the stock. The average price target stands at a lofty $69 -- or more than double GoPro's current stock price.
"We think the valuation is extremely attractive -- whether we get a Hero 4 Plus now or not," said Gauna, who has a price target of $105 on GoPro.
Analysts also wave off concerns that GoPro is a one-product wonder whose star is fading.
The argument that GoPro is a one-trick pony is "stupid," said Michael Pachter, an analyst who covers GoPro at Wedbush Securities. "It's like asking what percentage of Harley-Davidson (HOG) sales are from outside of motorcycles."
GoPro still enjoys powerful brand loyalty that has kept sales flying high. It's schooling Sony (SNE), Panasonic (PCRFF) and startups in the wearable camera market.
Related: Harvard endowment looks for short sellers
Drone fears crash into GoPro
So what's the issue then? Tech analyst Rob Enderle believes the real problem is a coming wave of drones known as follow-me-drones that threaten to best GoPro by allowing users to record themselves from a third-person vantage point.
"If you're going to show a video of your last ski trip, it's a lot cooler to show yourself in the video rather than just what you saw," said Enderle.
The threat is unrealized at this point as few if any of these next-generation drones have launched. But once they do, they could hurt GoPro.
"In their sweet spot, GoPro has been invulnerable. The threat is more of a market change than a product-to-product competition," said Enderle.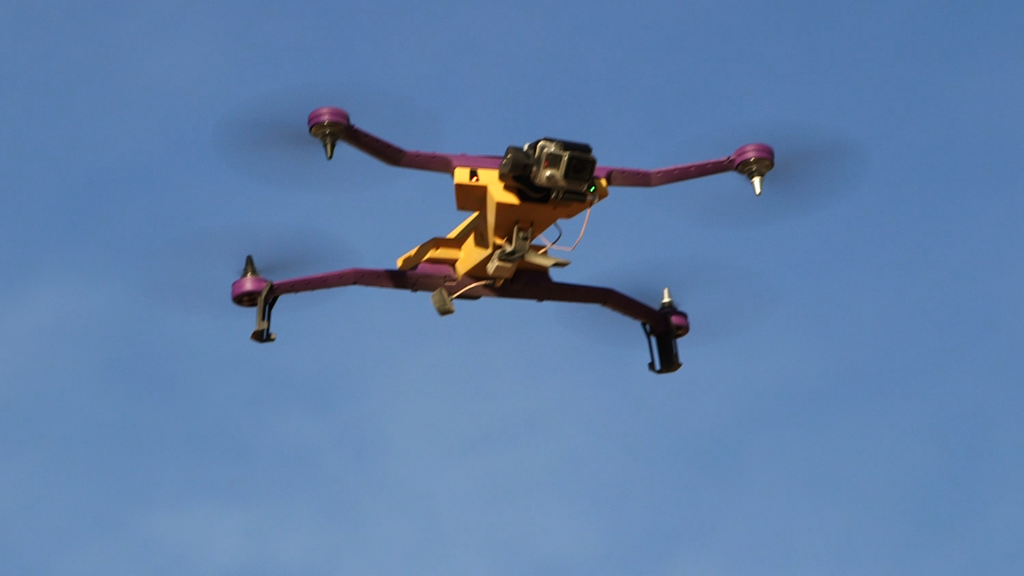 Related: Nick Woodman earns $285 million
GoPro is flying into drone market
GoPro isn't asleep at the wheel though. GoPro CEO Nick Woodman said at the TechCrunch conference in San Francisco this week that the company is planning to launch a consumer drone in the first half of next year
Drones "show us ourselves and our world from that angel perspective, which I think is awe-inspiring," Woodman said.
The drone market could be huge for GoPro. Pachter, the Wedbush analyst, believes that easily 1% of current GoPro customers could purchase a drone. That would translate to roughly $100 million in sales if the drones cost around $1,000 apiece.
Enderle said GoPro should have used some of its cash to buy a drone maker because starting its own product can be risky and expensive.
It's very important GoPro is able to execute here because a market flip is dangerous, especially to companies heavily invested in a single category.
"The market looks like it's ready to pivot -- and GoPro isn't there yet," said Enderle.