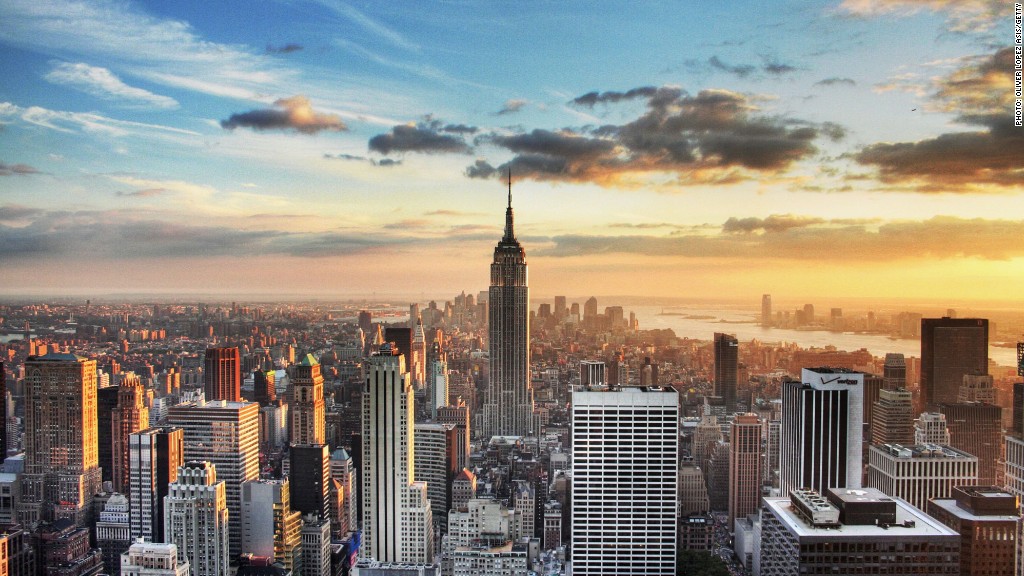 America's cities are coming back.
Economic growth in U.S. cities' rose 2.3% in 2014, the best year of growth since 2006, even before the Great Recession began. It was notably better than the 1.9% growth in 2013, according to a report released Wednesday by the U.S. Commerce Department.
It's another healthy sign of progress in the U.S. economy.
American cities account for a vast majority of the population and are a huge engine of economic growth. Economists look at them as an important indicator for the country's economic outlook.
Although the report looks back at last year, it highlights an important trend in the nation's economy.
In America's biggest metro areas, such as San Francisco, high-skill jobs -- formally called "professional and business services" -- are driving economic growth.
San Francisco's economy grew 5.2% in 2014. Dallas and Chicago were among the top 10 fastest growing cities, also big centers of high-skill jobs.
Related: U.S. economy adds 173,000 jobs in August
The story is markedly different in smaller cities, where low-wage jobs -- mainly retail -- are driving growth, unless they're focused on oil drilling. That's a worrisome sign since wages aren't likely to grow much in those jobs.
Mobile, Alabama, didn't grow at all in 2014 compared to 2013, but its retail sector continued to expand. Small cities like El Centro, Calif., and Battle Creek, Mich., tell a similar story of low growth and lots of retail jobs.
Overall though, the report is an encouraging sign that America's economy remains on the right track.
Related: This is the city with the highest minimum wage in America
Here are the 10 largest cities in the country, ranked by economic growth in 2014:
1. Dallas: 8.5%
2. San Francisco: 5.2%
3. Atlanta: 3.0%
4. Boston: 2.6%
5. New York City: 2.4%
6. Los Angeles: 2.3%
7. Chicago: 1.8%
8. Houston:1.8%
9. Philadelphia: 1.1%
10. Washington, D.C.: 0.3%