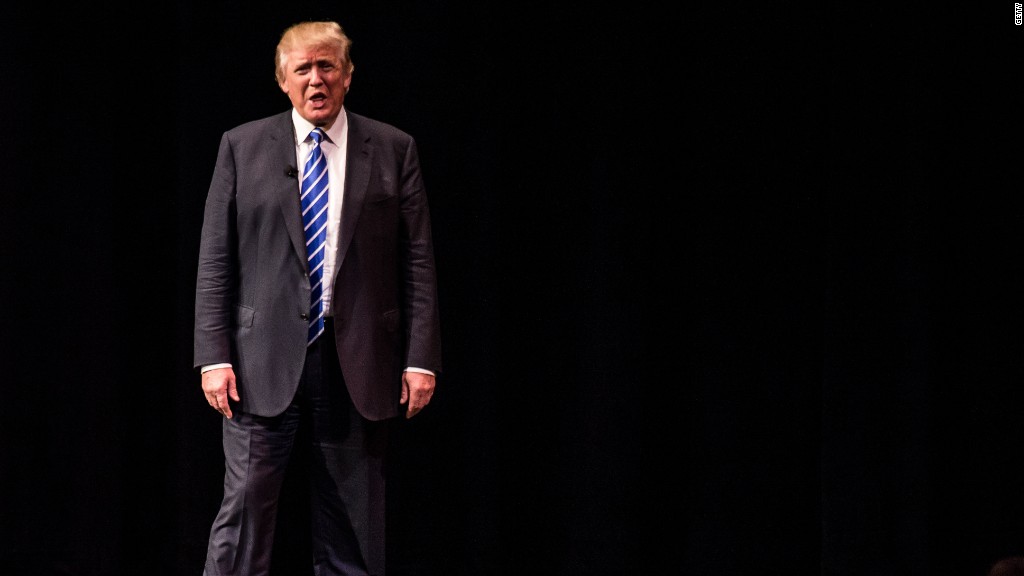 Are Fox News and Donald Trump about to broker a new truce in their on again, off again feud?
A network spokesperson said Thursday that Trump and Fox News chairman Roger Ailes "spoke this morning and plan to have a meeting next week to discuss their differences of opinion regarding Fox's coverage of Mr. Trump's presidential campaign."
"Ailes will be joined by senior Fox editorial executives," the network said in a statement.
The Ailes-Trump phone call came one day after the cold war between Trump and Fox heated up once again, with Trump announcing a boycott against the conservative cable news channel.
"Mr. Trump believes he has been treated unfairly in certain instances," Fox said. "Fox News has held every candidate in this race to the highest journalistic standards throughout our coverage. We believe a candid meeting about our differences is required and that any misunderstandings can be handled without compromising those standards."
On Monday and Tuesday the GOP frontrunner assailed Fox's coverage of his campaign, singling out the prime time shows "The Kelly File" and "The O'Reilly Factor."
In a scathing series of tweets, he said Fox commentators were unfair to him. He also repeatedly insulted Kelly, something that is known to particularly irritate Ailes.
Trump was supposed to be on Thursday's edition of "The O'Reilly Factor," the highest-rated show on cable news.
But on Wednesday morning Ailes decided to cancel the booking.
There were two versions of events. Trump, in a lunchtime tweet, said that "I won't be doing any more Fox shows for the foreseeable future." He implied that he was punishing Fox for unfair coverage.
But Fox, a couple hours later, suggested that Trump was the one being punished. The network said "we canceled Donald Trump's scheduled appearance on 'The O'Reilly Factor' on Thursday, which resulted in Mr. Trump's subsequent tweet about his 'boycott' of Fox News."
This story has several previous chapters. Back in August Trump objected to Fox's questioning at its GOP debate. There were several rounds of feuding, but it seemed to subside after Labor Day.
Some analysts surmise that Trump has been picking a new fight with Fox to gain attention at a time when several of his rivals are gaining ground.
But Trump's allies say he has legitimate complaints about media coverage.
Case in point: on Kelly's show Wednesday night conservative columnist Rich Lowry asserted that Carly Fiorina had castrated Trump during the CNN debate last week. Lowry referred to Trump's private parts and said Fiorina had the "precision of a surgeon."
Trump lambasted Lowry for the off-color remarks. On CNN's "New Day" Thursday morning, Trump said the commentator "used words that are so unbelievable -- maybe he'll be fined or censured or thrown off -- he's a total fool."