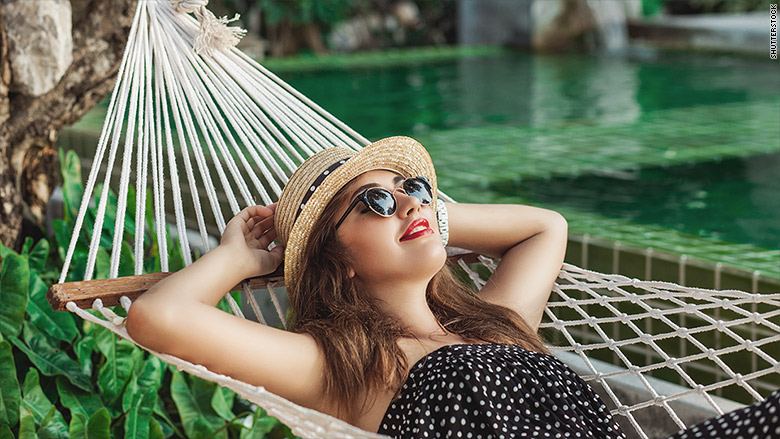 Planning to spend the last days of warm weather relaxing by the pool? Beware of your hammock.
Nearly 14,000 Destination Summer hammock stands sold at Bed Bath & Beyond are being recalled because the hooks that attach the hammock to the stand can bend and break.
The Consumer Product Safety Commission said it received 13 reports of people "injuring various body parts" due to the problem.
The hammock stands were all sold for about $100 at Bed Bath & Beyond stores and via its website between March 2014 through July 2015. Pride Family Brands, the manufacturer, is remedying the issue by replacing the defective part for free.
One online reviewer said the hammock caused quite the scene: "The weight limit says 450 however my husband was laying on it and when I went to go on it with him (we total about 350lbs combined) the metal bar snapped and the bar came flying at me and hit me in the back of the neck and head."
Customers can get more information by calling 855-612-9800 or visiting Bed Bath & Beyond's recall site.