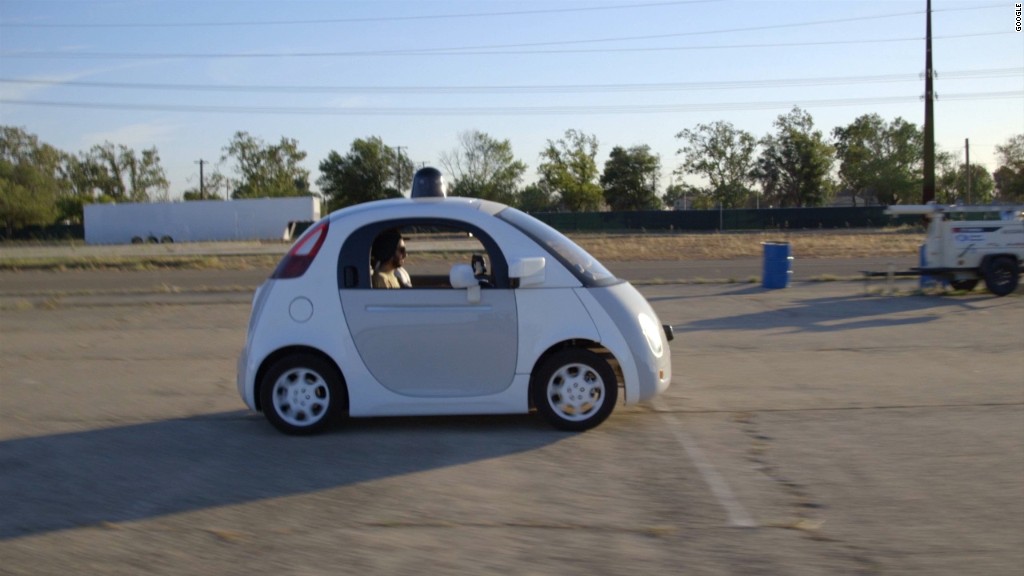 If the rumors are true, Apple will start selling an electric car sometime in 2019.
That's ages away in tech years -- a lot can happen between now and then. But a group of Wall Street analysts is already predicting what an iCar might mean for Apple's bottom line.
Sundeep Bajikar and a team of Jefferies analysts released a report this week saying that Apple will likely sell 200,000 cars that cost $55,000 on average, adding $11 billion in revenue and $1.6 billion in profit in 2019.
Amazingly, for a company as giant as Apple, that would constitute just a drop in the bucket. Apple is expected to rake in $244 billion in sales in 2019 on top of nearly $54 billion in profit.
So if Jefferies is right, the iCar would only add about $3 to Apple's stock price in 2019, which is "probably not big enough for investors to get excited about," the Jefferies analysts noted.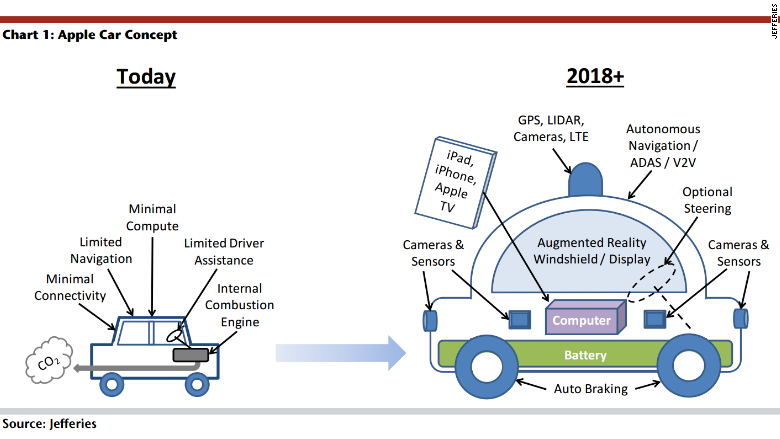 That's not to say the analysts were down on Apple's electric car; quite the opposite, in fact. They said the automobile industry is "ripe for disruption," and "Apple is well positioned" to make waves in the electric car space. And like Apple tends to do, an iCar could help shift the focus of the consumer electronics industry to automobiles, creating a fleet of electric or even self-driving cars in the next decade.
Still, Apple has a potential long-term iPhone problem that the car is unlikely to immediately address. The iPhone makes up about three-quarters of Apple's operating profit, and that figure has been growing every year. As demand for the iPad wanes and interest in the Apple Watch seems niche -- at least for the time being -- Apple has been unable to make another blockbuster product that takes some of weight off the iPhone's shoulders.
In other words, Apple (AAPL) is taking a big risk by putting most of its eggs in one iPhone basket.
"A car would provide much-needed diversification away from the iPhone, but the earnings per share contributions from the car may not become meaningful before the iPhone decelerates," the analysts said.
The rumored 2019 timeline for an iCar might seem optimistic. But given the iPhone risk, combined with Tesla (TSLA) and Google's (GOOGL) head start in the electric and self-driving car space, Apple needs to get a move on.