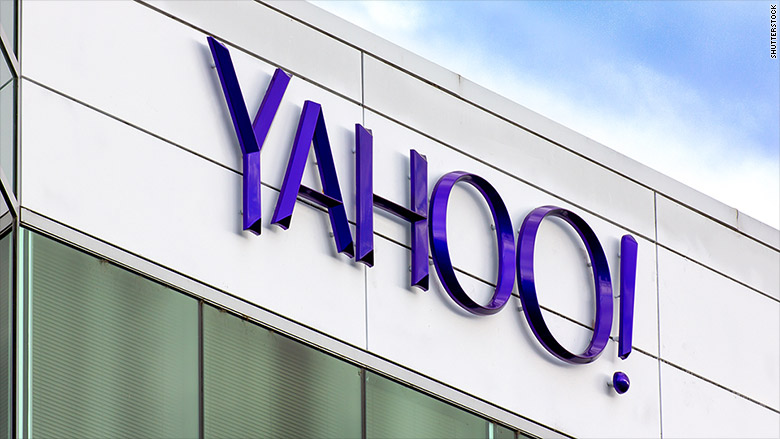 Yahoo said Monday it plans to go ahead with a spinoff of its Alibaba stake, no matter what the IRS says.
Yahoo (YHOO) said in a public filing Monday it will complete the transaction by the end of the year. Yahoo owns about 384 million shares of Alibaba (BABA), worth about $23 billion. The spinoff is the centerpiece of CEO Marissa Mayer's plans to return cash to shareholders.
The company has a massive Alibaba holding, and Yahoo wanted the IRS to approve its plan to carry out the transaction tax-free, which would save investors heaps of money.
Related: Has time run out on Marissa Mayer to save Yahoo?
The IRS denied that request earlier this month, but Yahoo's board of directors voted on Sept. 23 to move ahead anyway. It was not clear whether Yahoo! intended to proceed with the spinoff even if it's not tax free. A spokesperson for Yahoo! was not immediately available for comment.
The decision was disclosed in Monday's filing.
The spinoff will still depend on other regulatory approvals, including a final vote by Yahoo's board, and ongoing legal advice. The company said when the IRS first rejected its request that it may go forward with a tax-free spinoff if its lawyers say it satisfies the requirements.
The news led Yahoo's share prices to jump nearly 4%.
--CNNMoney's Matt Egan contributed to this report