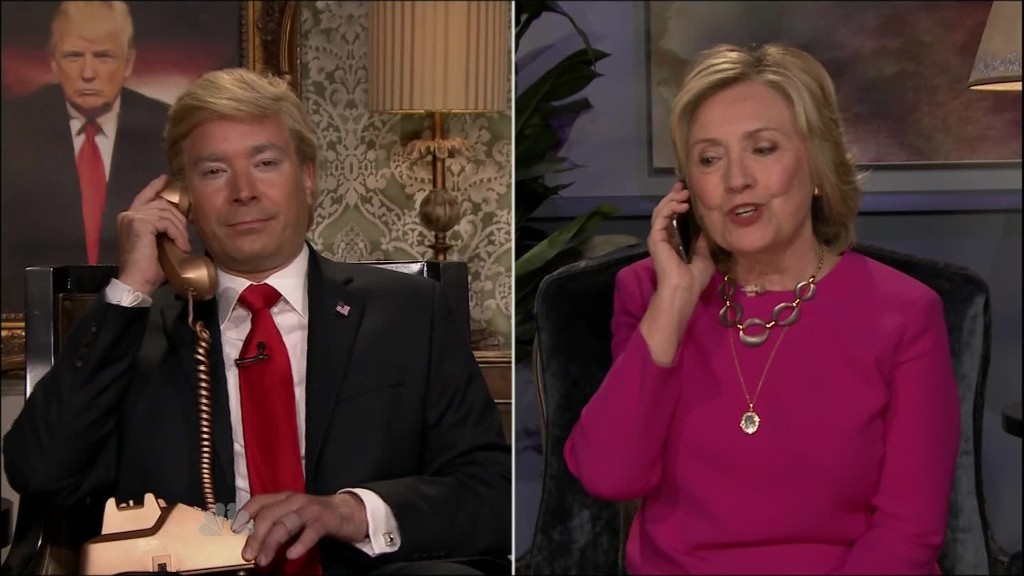 BuzzFeed is launching an interview series with 2016 presidential candidates, an offering the startup hopes will draw more users to its news app.
Hillary Clinton is the first candidate to confirm her participation in the "BuzzFeed News Candidate College Tour," according to the site. The tour itself is being announced on Monday, to coincide with the app's release on Android devices.
BuzzFeed's news app became available on Apple iOS devices back in June. It's been a big priority for the startup because it highlights both the company's hiring of journalists (190 now work for its news operation) and its overall mobile strategy. Buzzfeed said Monday that the app has been downloaded by 350,000 readers so far.
BuzzFeed says the college campus event series is the first coordinated marketing effort for the app.
The idea is to have two political journalists interview a candidate at each stop of the tour. The events will be staged in early voting states in October and November.
BuzzFeed, like many other media companies, has explored live events as a way to expand its brand. It previously held "BuzzFeed Brews" on-stage interviews, some of which were partially televised by "CBS This Morning."
But the startup is opting against having a television partner for this fall's campus tour. Instead it'll share video clips via Snapchat.
"When we were conceiving this tour for college students, it was clear to us that Snapchat is a broadcaster for this generation of students who may never subscribe to a newspaper or watch cable news," BuzzFeed editor in chief Ben Smith said. "So we'll do lots of things like solicit questions from our followers and put content into our Discover channel."
Smith said that BuzzFeed had hoped college students would especially like the app, "and the analytics prove that that's true -- much of the app's audience is concentrated in the 18-34 demographic."
Roughly 25 million people visit the news division of BuzzFeed each month, half of them through mobile devices.
But most of BuzzFeed's traffic comes from lighter content like lifestyle lists and quizzes. The college tour with candidates could seek to convert some of those BuzzFeed fans into news app fans, as well.
While the rate of youth voting has remained persistently low, relative to other demographic groups, Smith asserted that "students and young people have always played an outsized role in early primary politics, where candidates and movements are defined in part by the energy they can gather."
BuzzFeed may also be able to entice candidates to participate through its Internet street cred. Back in July, for example, the site interviewed Carly Fiorina and cast her in a cheeky video titled "If Men Were Treated Like Women In The Office."