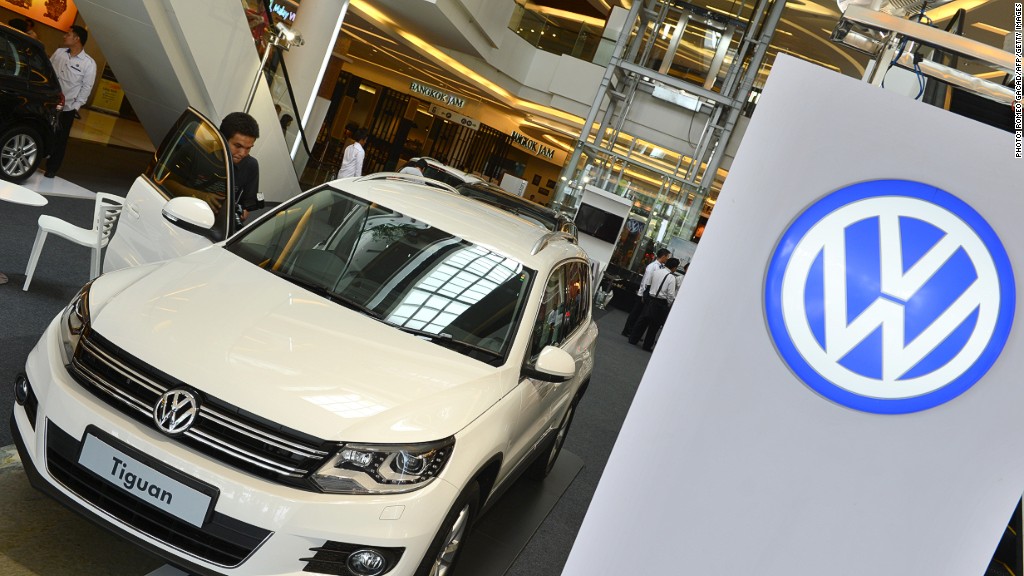 Martin Winterkorn may not escape Volkswagen's diesel disaster unscathed.
German prosecutors have begun a criminal investigation into the former CEO after the automaker admitted rigging pollution tests on millions of diesel vehicles.
"The investigation will focus on allegations of fraud in the sale of vehicles with manipulated exhaust emissions," the state prosecutor said in a statement.
Winterkorn resigned on Wednesday, just days after the company admitted to U.S. regulators that it had programed nearly 500,000 vehicles to emit far fewer harmful gases in official tests than in normal road driving.
The group later said the manipulation may have affected 11 million of its vehicles worldwide.
Winterkorn apologized twice for the scandal, and said he was stunned by the scale of the misconduct.
When he resigned he said: "As CEO I accept responsibility for the irregularities that have been found in diesel engines and have therefore requested the supervisory board to agree on terminating my function as CEO of the Volkswagen Group. I am doing this in the interests of the company even though I am not aware of any wrong doing on my part."
Related: Volkswagen diesel scandal...in two minutes
Prosecutors have also launched a wider investigation against unnamed employees at Volkswagen with the aim of establishing who was responsible.
If found guilty of serious fraud, Winterkorn could face a hefty personal fine or as much as 10 years in jail.
Volkswagen named Porsche boss Matthias Mueller as Winterkorn's successor Friday.
The group has started to publish more details about which of its diesel cars will need fixing to ensure they meet pollution limits.
On Monday, it confirmed that five million Volkswagen cars with 1.6 liter and 2.0 liter diesel engines are affected worldwide. They include the sixth generation of the VW Golf (2008-2012), the seventh generation of the VW Passat (2010-2014) and the first generation of the Tiguan.
Some 2.1 million Audi cars are also affected worldwide, including 577,000 in Germany and 13,000 in the U.S. The models affected are fitted with EA189 engines and include: the A1, A3, A4, A5, A6, TT, Q3 and Q5.
Experts say the remainder are likely to come from other group brands such as Skoda and Seat.
Shares in Volkswagen tumbled again Monday, falling more than 7% by midday.