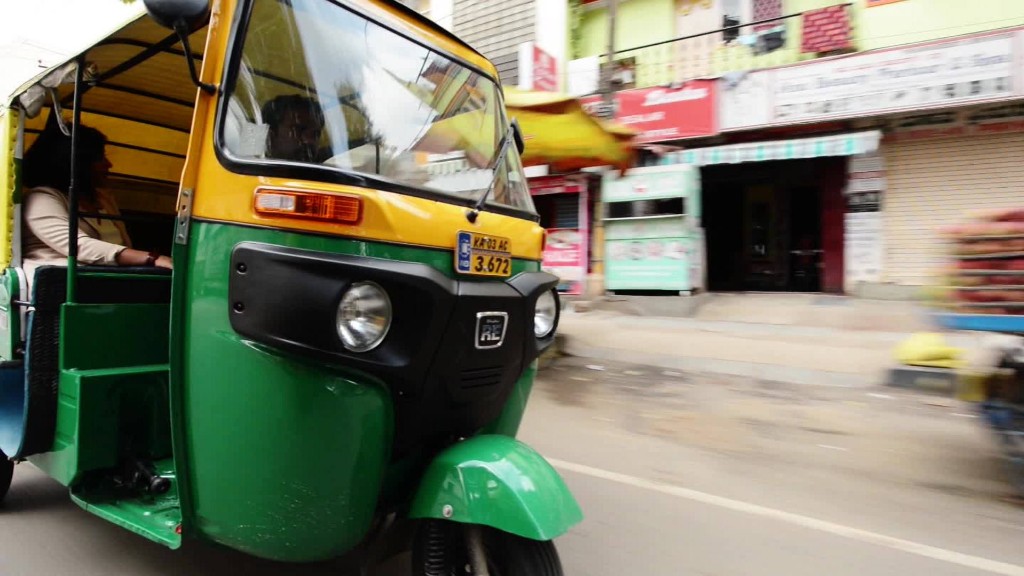 Didi Kuaidi, Uber's main rival in China, is moving to challenge the U.S.-based firm in new markets.
The Chinese startup announced an investment on Monday in Ola, India's largest taxi app, which is part of a funding round that includes investors such as Japanese telecoms company SoftBank.
The deal opens a new front in Didi's efforts to stem Uber's rise in Asia. In both India and China, Uber is heavily subsidizing rides, trying to become the dominant player in markets where local rivals already have a head start.
Didi, meanwhile, is using partnerships and investment dollars to fight Uber across the region.
The investment in Ola comes on the heels of a partnership announcement between Didi and U.S.-based Lyft. Starting in 2016, Lyft users can travel to China, hail a ride using their Lyft app, and pay in U.S. dollars. Chinese travelers can do the same in the U.S. using Didi's app.
Both Didi and Lyft are backed by Alibaba (BABA) and Tencent (TCEHY), the country's top two Internet firms.
And just last week, the company announced an agreement with LinkedIn (LNKD). LinkedIn will help Didi recruit employees, while users of the social network can tap into the taxi app. Earlier this year, Didi made investments in GrabTaxi, a taxi service in Southeast Asia and in Lyft.
Related: Ola: India's upstart startup puts Uber in the shade
Uber, for its part, announced a $1 billion investment in the Indian market in July.
Uber also has some tie-ups in Asia, notably with Baidu (BIDU), giving it access to China's most popular search engine and mapping application. And it launched a new carpool service in China last week.
But Uber has a long way to go in emerging markets like India and China -- Didi is in 360 cities in China, serving 200 million people with 7 million completed rides a day.
Ola has plans to add another 10,000 drivers to its network, and claims 750,000 rides a day in India.