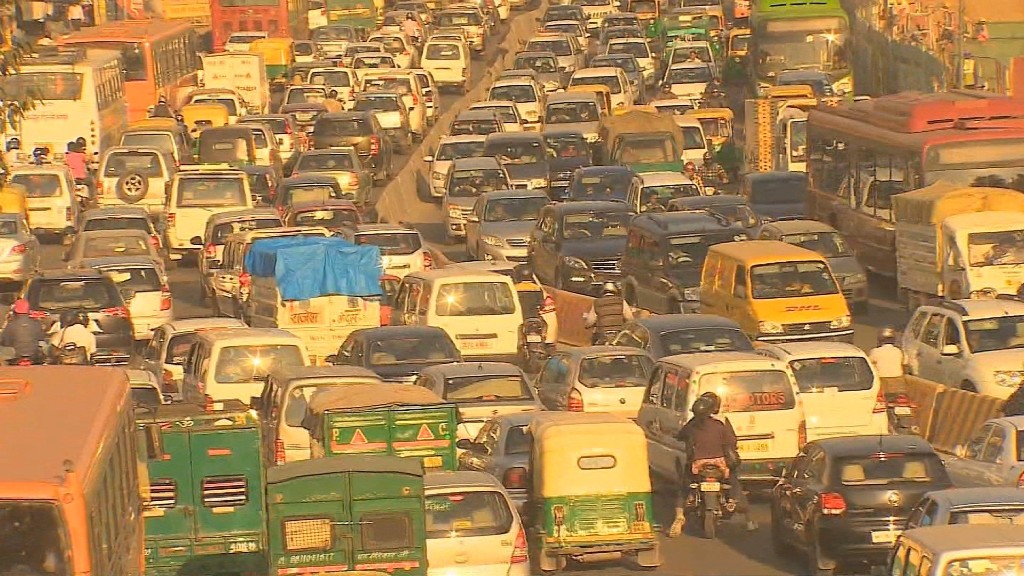 India slashed interest rates for the fourth time this year on Tuesday, a policy move aimed at shoring up economic growth in the face of rising global risks.
The Reserve Bank of India cut the rate at which it lends to banks by 0.5 percentage points to 6.75%, a larger reduction than economists had expected. Two of the bank's previous cuts -- made in January and March -- were unscheduled surprises.
Economists said the U.S. Federal Reserve's reluctance to hike rates, and lower inflation, had given the RBI room to maneuver. Shilan Shah of Capital Economics said the size of the interest rate cut was a "major surprise," and a way for the central bank to "front load" looser policy.
Investors cheered the news, sending Mumbai's Sensex index into positive territory. It closed up 0.6% even as other regional markets slumped.
But RBI Governor Raghuram Rajan sounded a note of caution about the health of Asia's third-largest economy.
"In India, a tentative economic recovery is underway, but is still far from robust," Rajan said in a statement. The central bank governor said that global financial markets had become more unstable in recent months, and he noted increased economic risks in China, Brazil, Russia and South Africa.
As a result, he said, the RBI's policy stance "will continue to be accommodative."
Some economists, however, think the central bank is done cutting rates, at least for now.
Shah said that a "turning point may now have been reached," and the RBI was "passing the mantle on to the government and banking sector to drive a sustained economic recovery."
Unlike some other central banks, the RBI is not legally independent, and can be more susceptible to shifting political whims. Rajan, a former IMF chief economist, has been under intense political pressure to cut rates.
But analysts at Societe Generale said that easing inflation -- not politics -- made this rate cut possible.