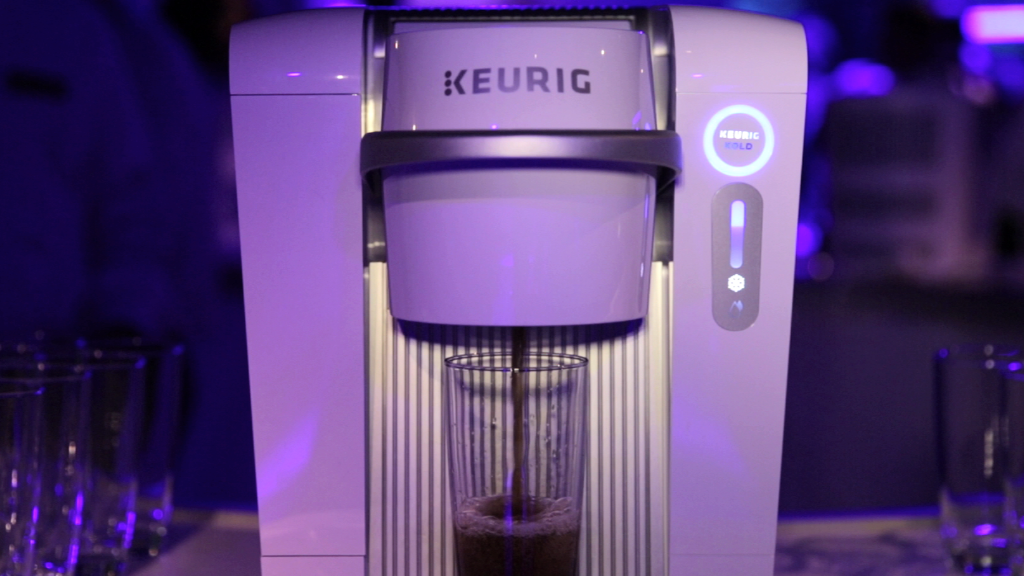 Keurig is jumping into the do-it-yourself soda craze with its new machine Kold, but it might be too late.
The Kold beverage maker hit store shelves on Tuesday, as Keurig Green Mountain looks to revive its sales after its Keurig 2.0 machine flopped.
The company's chief innovation officer Kevin Hartley said consumers want variety without the bottles and cans that take up so much space -- the Kold's footprint measures 12" x 14.9" x 19.5".
It works with pods filled with syrups from Coca-Cola, Dr Pepper and Canada Dry, in addition to original flavors from Keurig. And Hartley adds that customers prefer "fresh carbonation."
I tried the machine myself and thought the bubbles were just the right size.
But its unclear consumers will be able to pay the retail price of $370 for fresh bubbles.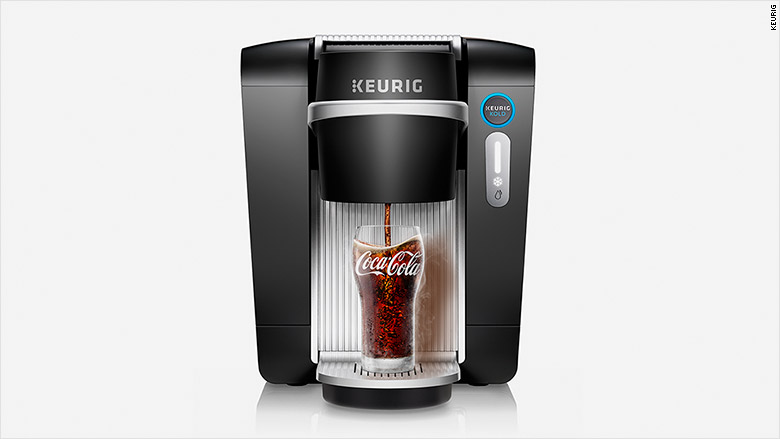 After all, Keurig's chief executive admitted in May that the Keurig 2.0 may have been priced too high at $149.99. The company later introduced less expensive models.
Keurig (GMCR) says the opportunity for cold beverages is five times the size of hot beverages. The category racked up sales of $50 billion in 2014 versus $10 billion for tea bags, coffee and hot cocoa.
The company is counting on capturing some of that share. The original machine offered customers the choice of using cheaper, private label single cup pods.
Keurig reported disappointing results for the second quarter as sales of the brewers and pods fell. The 2.0, the second generation coffee pod brewer, angered consumers because it only worked with licensed K-Cups. The original machine also worked with cheaper, private label single cup pods. Shares are down almost 60 percent year-to-date.
As for the Kold, it's up against the SodaStream (SODA). As my colleague Paul LaMonica points out, SodaStream joined Keurig in reporting "lousy" results last quarter, which doesn't augur well for the Kold.