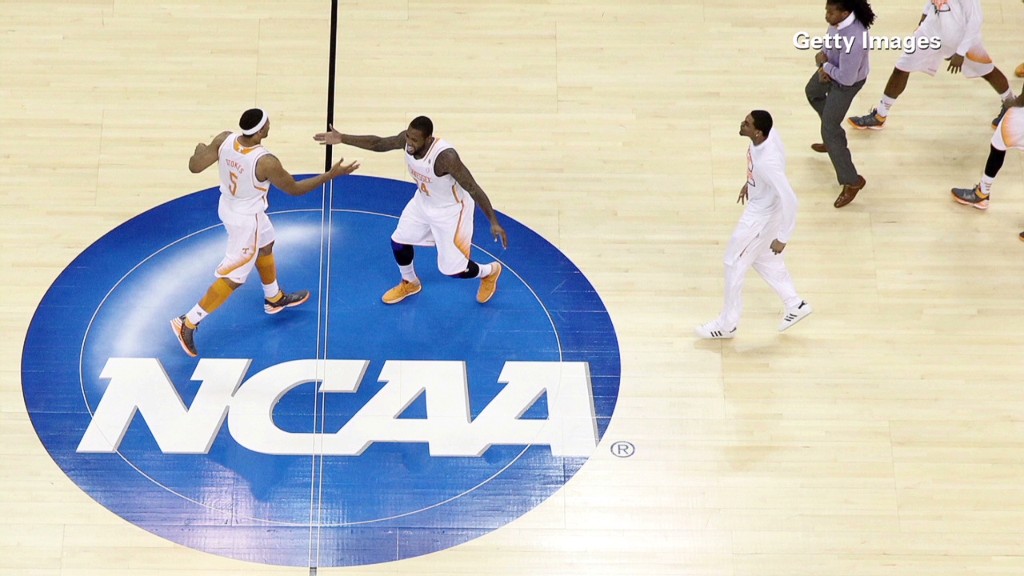 The NCAA restrictions that prevent college athletes from getting paid were upheld by a Federal Court of Appeals ruled Wednesday.
The court rejected a lower court's call for the NCAA to allow football and basketball players to be paid up to $5,000 per year in deferred compensation. It's a major win for the organization and its member schools which have been fighting the notion of paying student athletes.
The decision comes in a court case filed by former UCLA basketball player Ed O'Bannon, who sued to allow athletes to share the profits that colleges, conferences and the NCAA make from college sports. His lawyers argued that the restrictions violated the nation's antitrust laws.
O'Bannon said he decided to sue when he sitting at a friend's house watching himself in a video game. He said seeing his image in a video game made him wonder why that image could be used years after he was out of college to make money for someone else.
The college football and men's basketball programs at the major athletic powerhouses are incredibly profitable. At Division I schools, those two sports made a combined profit of $1.7 billion in the 2013-14 school year, according to a CNNMoney analysis. And those profits are soaring with new broadcast deals and money makers like the college football playoffs, which scored the highest ratings in cable history.
Related: Indiana University lands $53.6 million deal with Adidas
NCAA President Mark Emmert said the organization was pleased by the decision. However, Wednesday's ruling was also a setback for the NCAA, since the court ruled that the organization is subject to the nation's antitrust laws.
The court ruled "that the NCAA and its member schools are a price-fixing cartel that has long violated the antitrust laws," said Michael Hausfeld, an attorney for O'Bannon.
O'Bannon's lawyers said the anti-trust part of the decision would ultimately be a victory for college athletes, even if they've lost out on the $5,000 payments.
Hausfeld predictsit will create more competition between schools for top athletes, and "that will translate into real money for college athletes."
It could also lead to a change in the NCAA rules that prevent college athletes from signing endorsement deals or hiring an agent, said Sathya Gosselin, another lawyer for O'Bannon.
Related: March Madness is a TV slam dunk - Highest ratings in 22 years
Still, the decision is the second setback this year for advocates fighting to give college athletes better conditions. In August the National Labor Relations Board rejected an effort by Northwestern University football players to form the first union for collegiate athletes.
The NCAA has long allowed schools to provide scholarships to athletes. Earlier this year it began to allow athletes to receive additional cash payments from colleges to fill the gap between scholarships and the actual cost of attendance. Expenses such as student fees and some living expenses could be covered by those stipends, which remain in place under Wednesday's ruling.