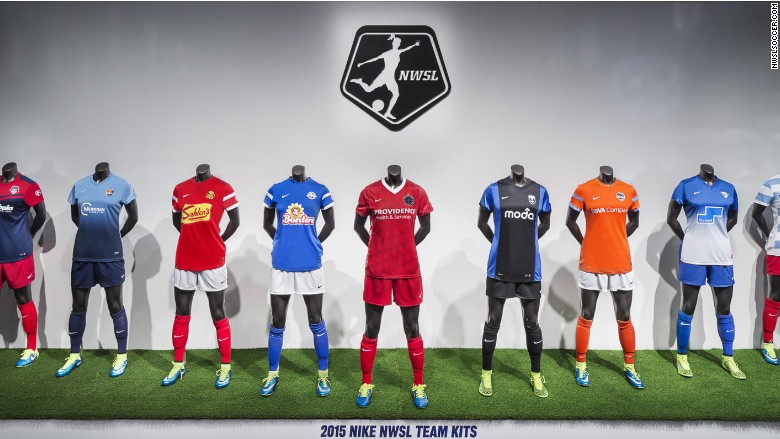 Nike is sticking with the National Women's Soccer League.
The athletic wear giant extended it partnership with the league through the 2019 season, and will keep providing the league's uniforms, apparel and equipment.
Nike (NKE) was a founding sponsor of the women's soccer league, which was formed in 2012 and has nine teams. The sport's popularity grew after viewers in America tuned into the World Cup and watched the U.S Women's National Team take home a world championship.
"The enthusiasm for the NWSL is at an all-time high, with 18 of 44 matches selling out and average attendance increasing by 29% since the end of the World Cup," the league said in a press release.
The league's games have had a record attendance of 454,100 fans in 2015.
Nike also sponsors 15 individual league players that have signed on to the U.S. Women's National Team.
The new deal was announced just ahead of the league's championship game. FC Kansas City will play the Seattle Reign on Thursday at 9:30 pm ET.
Nike has been working with women's soccer in the U.S. before there even was a professional league. It has sponsored the women's national team since 1995, and the largest building at at Nike's Oregon headquarters is named for retired star Mia Hamm.
The deal is the latest professional sports contract inked by major sportswear companies, including a deal Nike landed in June to provide NBA uniforms.