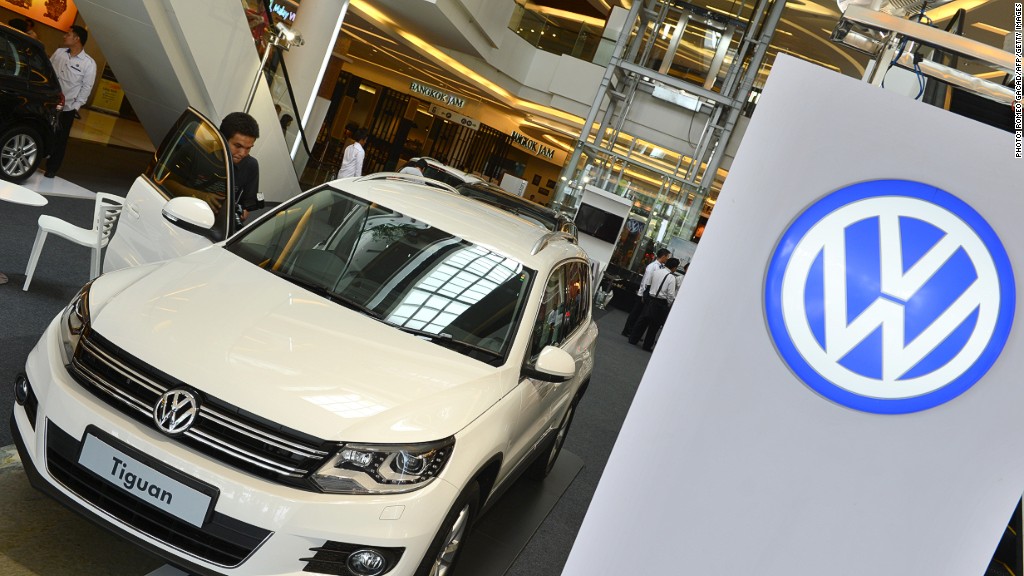 Never mind!
Volkswagen has been stripped of two "Green Car of the Year" awards it won for diesel cars that are now at the center of a burgeoning corporate crisis over emissions cheating.
The scandal, which surfaced on September 18, affects 11 million of the company's diesel vehicles worldwide. Among them are the 2009 Volkswagen Jetta and the 2010 Audi TDI -- both of which received accolades from the Green Car Journal.
"These models were selected as Green Car of the Year above others for compelling reasons, including high fuel efficiency, reduced carbon emissions, a fun-to-drive nature, and the ability to meet 50 state emissions requirements with advanced diesel technology," Green Car Journal's editor and publisher, Ron Cogan, said in a statement.
Rescinding the awards in light of the fraud is "unfortunate but appropriate," Cogan added.
The magazine said it's the first time a car has been stripped of a Green Car of the Year designation in the 10 years the magazine has selected them.
Volkswagen has agreed to hand over the awards.
Audi of America President Scott Keogh said in a statement that he only wants "to win fair and square," and his company is determined to compete "the proper way" for future Green Car of the Year honors.