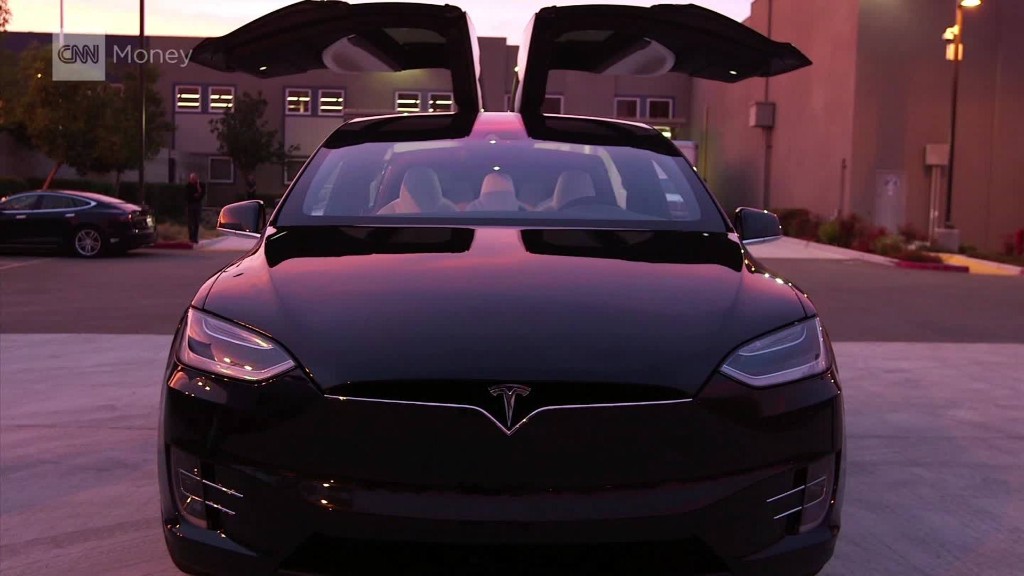 A one-week shutdown due to the launch of its new Model X didn't stop Tesla Motors from once again posting strong sales in the third quarter.
The electric luxury car maker announced it delivered 11,580 cars in the quarter, virtually of which were the Model S sedan. That's basically unchanged - up only 0.4% compared to the second quarter. But its sales jumped 49% above the same period a year earlier.
Unlike most other automakers, Tesla does not report monthly sales, only quarterly sales totals.
Related: X marks the spot for Tesla fans....and Wall Street
Tesla started making deliveries of the Model X just this week. It met with rave reviews from both car critics and Wall Street analysts. It marks the first time the company has sold two different models at the same time.
Buyers who got the first ones had been waiting as long as three years since placing their order for the SUV crossover with Falcon Wing rear doors.