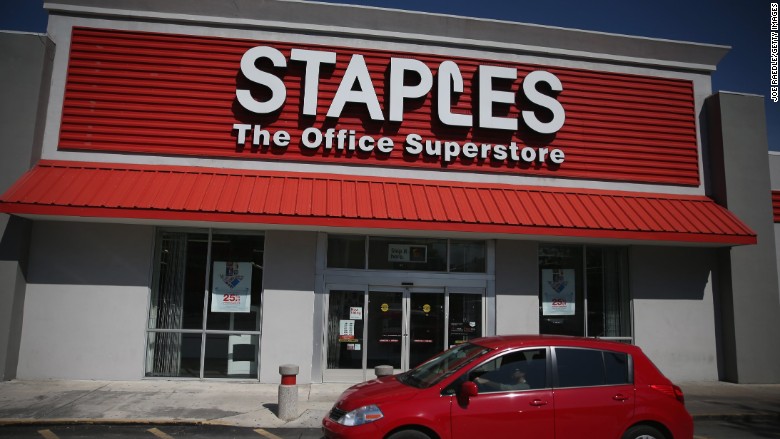 That plan to buy your honey new printer cartridges for Christmas this year just got a little harder.
Office supply retailer Staples says its stores will be closed on Thanksgiving.
"We want our customers and associates to enjoy Thanksgiving their own way," Demos Parneros, president of the company's North American stores and online, said in a statement.
Staples said its 2015 holiday deals will be available in stores beginning 6 a.m. on Black Friday.
Historically, Black Friday is one of the biggest days of the year for retailers, but it's no longer a one-day event.
In addition to Staples, other stores with Thanksgiving hours last year included Best Buy (BBY), Toys R Us, Target (TGT) and Radio Shack.
But Thanksgiving openings have been controversial. Some shoppers rebelled because, well, it's Thanksgiving. And many workers would rather spend the day with family and friends.
It's not also clear that opening on Thanksgiving helped boost overall Black Friday weekend sales. Some shoppers who turned out on Thursday simply then skipped a day later in the weekend.