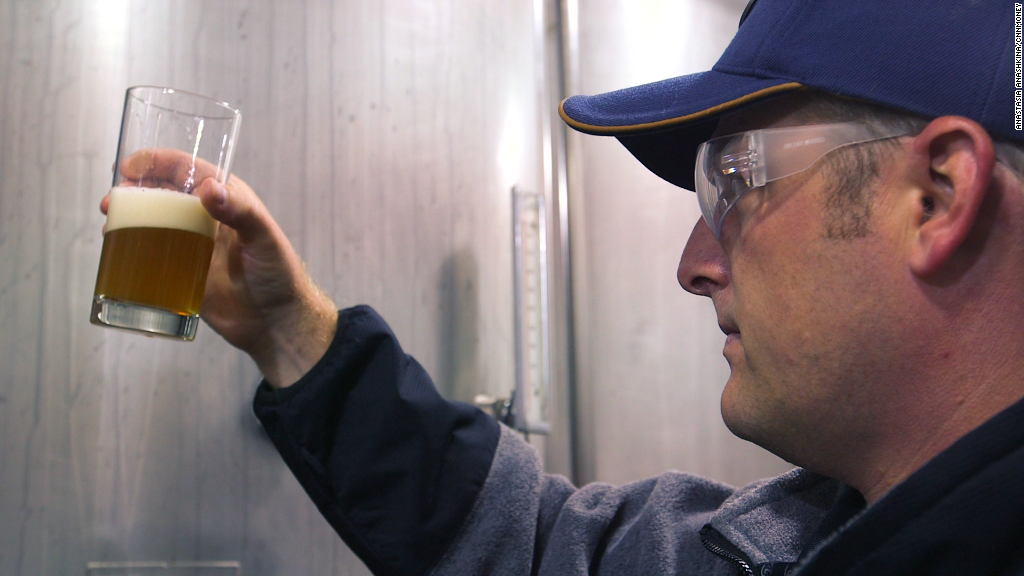 Investors are getting increasingly nervous that talks about a massive 'Bud-Miller' beer merger will end in failure.
Shares in SABMiller fell by about 3% in London after Bloomberg reported that the brewer had turned down an initial takeover offer from its largest rival, Anheuser-Busch InBev. The report cited unnamed sources.
Both companies refused to comment or give further information about the status of the takeover talks.
Markets have been expecting a takeover since last month when SABMiller (SBMRY) announced that AB InBev (BUD) had expressed interest in making a bid. Shares in both companies immediately shot up.
Based on UK rules, AB InBev will have to come forward with a formal bid by October 14, or abandon its approach.
If the deal happens, it would be the biggest merger in brewing history, and could rank among the top 10 takeovers of all time, according to Dealogic and EY.
The combination would create a "super brewery" with nine of the world's top 20 beers by volume, and annual sales of $55 billion.
Related: 'Bud-Miller' would own nearly half the world's top beers
Bloomberg reported that AB InBev was discussing a bid worth just over £40 per share ($61), but SABMiller insisted that a deal closer to £45 per share ($68) would be more suitable.
If a deal is done at £45 per share, that would value the company around $110 billion and represent about a 50% premium over where shares were trading before the takeover talks began.