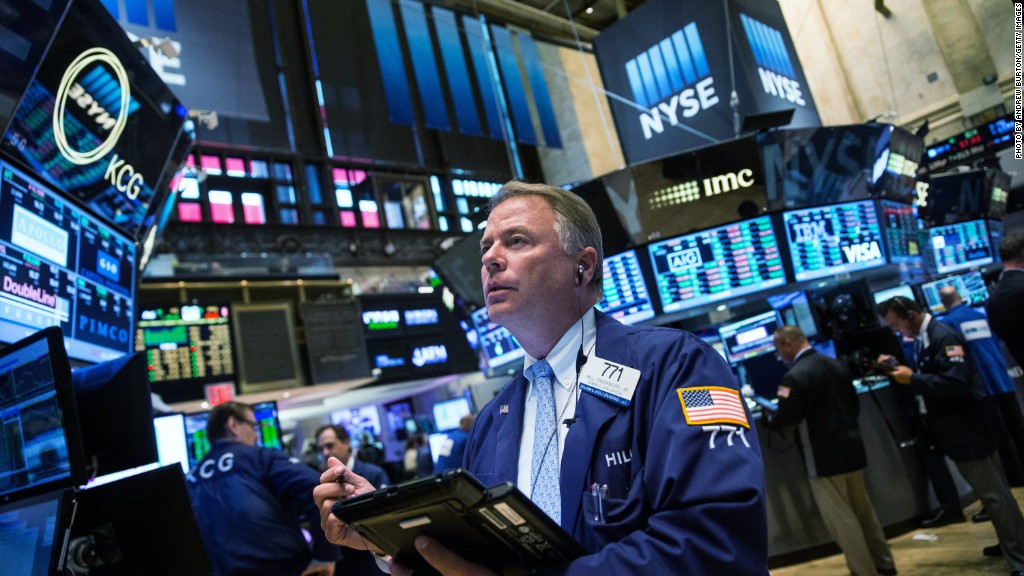 Most people have heard of fantasy sports, and millions play it. But let's be honest: Odds are someone in the room with you right now has no idea what it really is or how it works.
Something about putting together virtual teams based on real players -- and then judging the performance of those fantasy teams based on how the real athletes do on the field?
Exactly.
It began as a fun game played among friends. But today it's a multi-billion dollar business that has a tremendous influence on real, live sports. Many of the same corporate interests involved in pro-sports have gotten on the fantasy bandwagon (Time Warner, which owns CNN, has invested in FanDuel one of the biggest fantasy sports companies).
Here's a breakdown for the uninitiated.
How does fantasy sports work?
Fans choose from real players in an online selection process, or a draft, to assemble a fantasy team. The players' real-game statistics are compiled and compared to see whose fantasy team has done the best.
Players track how their fantasy team is doing using various web sites or mobile apps. Some players join leagues with friends and compete against only people they know. Others join public leagues hosted by web sites and compete against strangers.
Who plays?
Some 56 million people play fantasy sports in North America. About 10 million of those players are teenagers. About 19% of adult men play fantasy sports, compared to 9% of of women, according to estimates STATS Inc.
And wealthier fans are more likely to play: 16% of people with incomes of $50,000 or more play fantasy sports, while only 10% of people who earn less than $50,000 participate.
A total of $18 billion is spent on fantasy sports annually. By comparison, $140 billion is wagered on real sports and $70 billion is spent in lotteries.
Is fantasy sports legal?
Yes. The Unlawful Internet Gambling Enforcement Act, which Congress passed in 2006, specifically says fantasy sports are allowed under federal law because they are classified as a game of skill rather than a game of chance. The only caveat is that players may not bet on the outcome of a single game or the performance of a single player.
But fantasy sports are banned in five states -- Arizona, Iowa, Louisiana, Montana and Washington. The Fantasy Sports Trade Association is lobbying to change the laws in those states.
Are there regulations?
Right now there really is no government authority that oversees fantasy sports, the way gambling regulators oversee sports betting in Nevada.
The recent scandal involving DraftKings and FanDuel could bring calls for greater government oversight of the industry, if not calls for an outright ban.
How big a business is fantasy sports?
Big. Overall, the industry brings in about $1.5 billion a year in revenue. Most of that money comes from advertising on the sites. Sites such as DraftKings and FanDuel pay out more than 90% of the fees they collect as prize money in order to attract players to the game.
Many of the major media and Internet companies such as Disney's (DIS) ESPN unit, Yahoo (YHOO) and CBS (CBS) have become major players in the business.
DraftKings and FanDuel have each raised about $300 million from investors and have valuations in the billions. Their investors include sports leagues such as Major League Baseball, the National Basketball Association and the National Hockey League, as well as owners of several NFL and NBA teams.
What is the fastest growing part of fantasy sports?
DraftKings and FanDuel have grown rapidly by offering so-called daily games, where players pick a team for only one day, or in the case of football, one week.
Traditionally, fantasy sports leagues competed over the same period of time as the real sports league that they tracked. But these leagues can be time consuming to play.