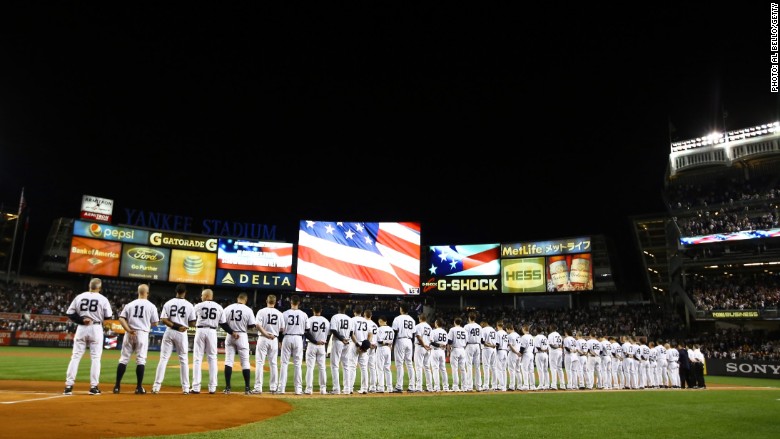 The New York Yankees went scoreless in its Wild Card Game loss against the Houston Astros, but ESPN hit a home run.
The Astros' 3-0 win over the Yankees in the one game playoff American League Wild Card Game on Tuesday night brought in an impressive average audience of 7.6 million viewers. This made the match-up the highest rated MLB Wild Card Game since the game was created in 2012.
The game, which opened the 2015 Major League Baseball postseason, also was the most-watched MLB game on ESPN since 2003.
The Astros victory didn't strike out online, either. The game was ESPN's largest MLB audience on the network's streaming app WatchESPN with 445,000 unique viewers across all devices, according to the company.
Fans in New York and Houston made sure to tune in. The ESPN broadcast grabbed a 14.8 rating in Houston and a 12.0 rating in New York. This means that nearly 15% of Houston homes were tuned into the game.
The playoff game also a historic footnote.
Jessica Mendoza became the first female analyst to call a nationally televised MLB playoff game. It was such a big moment, in fact, that her scorecard was collected for inclusion to the National Baseball Hall of Fame.
Mendoza called the game alongside fellow ESPN colleagues Dan Shulman, John Kruk, and Buster Olney.