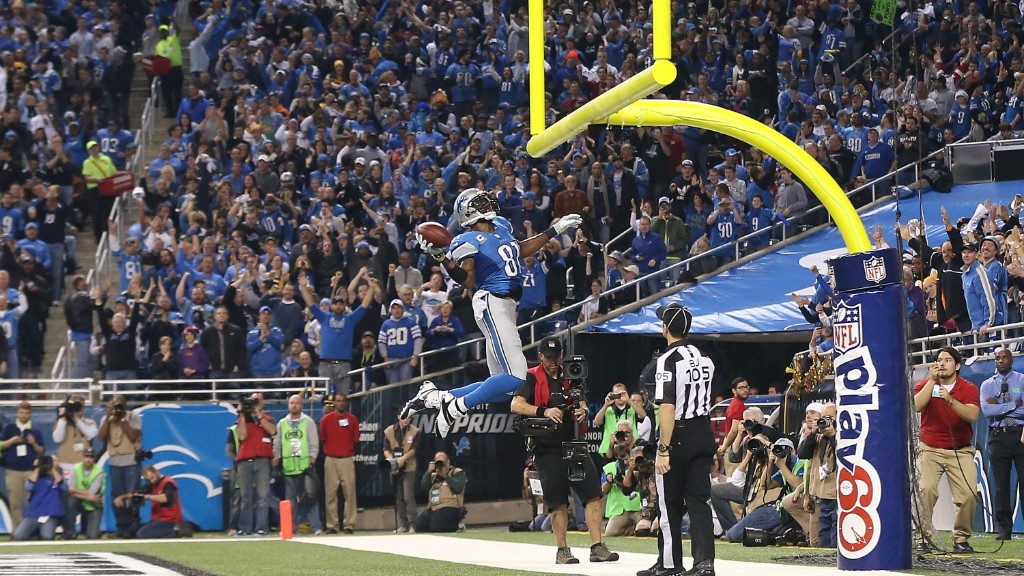 Are fantasy sports rigged?
That's what millions of fantasy players are wondering after it was revealed this week that a DraftKings employee won $350,000 in a weekly NFL contest on rival FanDuel. That same employee had access to company data that could have given him an unfair advantage.
If enough fans start to wonder whether fantasy sports is a scam, the multi-billion industry with virtually no government oversight could go bust.
"I knew it. ... I knew it. ... I knew it. They are cheating people like me out of billions of dollars," fantasy player Chad Levinger told CNNMoney. "I've virtually given up on ever winning. You cannot win no matter how good or lucky you are when employees and owners of these companies are rigging the lineups."
And it's not just the fans who are wondering.
New York Attorney General Eric Schneiderman has announced a probe of the practices at DraftKings and FanDuel -- the two highest-profile players in the business.
Disney's ESPN said Tuesday that it's pulling on-air segments sponsored by DraftKings, and DraftKings pulled it ads from the sports network.
DraftKings and FanDuel took the unusual step of issuing a joint statement Monday when the scandal broke. They said they were both committed to the integrity of the games, and instituted a temporary ban on their employees playing fantasy games for money.
Related: Fantasy sports - What is it, anyway?
Both companies followed that up on Wednesday by issuing separate statements to say they have permanently banned their employees from playing games for money, and will take steps to ensure their customers don't work for a competing fantasy site before they're allowed to play.
FanDuel also confirmed that it paid out a $350,000 prize to the DraftKing employee, and that it has found no evidence that the contest in question was in any way compromised, or that "non-public information was used for unfair advantage."
FanDuel's statement suggests that it may not have been prepared for fantasy sports' explosion in popularity.
Related: Me and my buddy won $100,000 on fantasy football
"FanDuel is one of the fastest growing companies in the world," it said. "It's our job to ensure that as our company grows, so does our ability to ensure that our fans can be confident in the sanctity and integrity of every game, every day."
Indeed, the number of fantasy players has soared 78% in the last five years to nearly 57 million in the U.S. and Canada, according to STATS Inc.
While many people play private games with groups of friends, the fastest growing part of the industry are big-money contests played online by huge pools of strangers. Fans choose from real players in a draft or an online selection process to assemble a fantasy team. Then the players' real-game statistics are compiled and compared to see whose fantasy team has done the best.
DraftKings and FanDuel have each recently raised about $300 million from investors including Major League Baseball, the NBA, owners of both NFL and NBA teams, and major media companies, including CNN parent Time Warner (TWX), which has a stake in FanDuel.
The games might seem like gambling, but a series of court decisions and a 63-word provision of federal law allows fantasy sports because they are classified as a game of skill rather than a game of chance. Still, not everyone is convinced, including the man who invented fantasy sports.
"I consider it gambling at the level it is now played," said Daniel Okrent, who came up with the idea of fantasy baseball as something to do with other baseball fan friends 36 years ago. "We learned this [week] it's not so much a game of skill, it's a game of inside information."
-- CNNMoney's Ahiza Garcia contributed to this report.