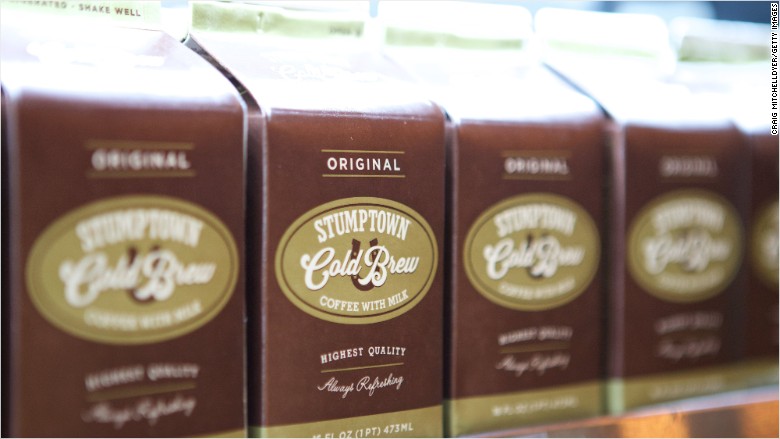 Caffeine giant Peet's Coffee & Tea has scooped up Stumptown Coffee Roasters as it seeks to expand its reach into high-end beverages.
The move, which signals the California-based company's continued ambitions in the hot drinks market, has sent ripples through America's coffee-loving ranks.
Stumptown has attracted a loyal following for its innovations in coffee, including its cold brew. In August, it partnered with CBS to develop a special edition brew promoting Stephen Colbert's late night talk show.
Stumptown, based on Portland, Oregon, was founded in 1999 and has just ten outlets. Peet's, founded in 1966, has more than 230 outlets across the U.S.
Peet's said Stumptown would continue to operate independently of Peet's Coffee & Tea.
"Stumptown is an innovative leader in premium and cold brew coffee, and we're excited to support and further elevate their presence while extending their reach to more consumers," Dave Burwick, president and CEO of Peete's, said in a statement.
Duane Sorenson, founder of Stumptown, said he was "excited and confident" Peet's would continue to support the company in a way that "uniquely reflects" the company.
Last year, Peet's bought Mighty Leaf Tea, another California-based company which produces artisan tea products. Peet's has expanded rapidly in recent years, driven by expansion into Chicago and Washington D.C., according to its website.
The company is owned by JAB Holding Company, which also owns Caribou Coffee and Einstein Noah Restaurant Group.