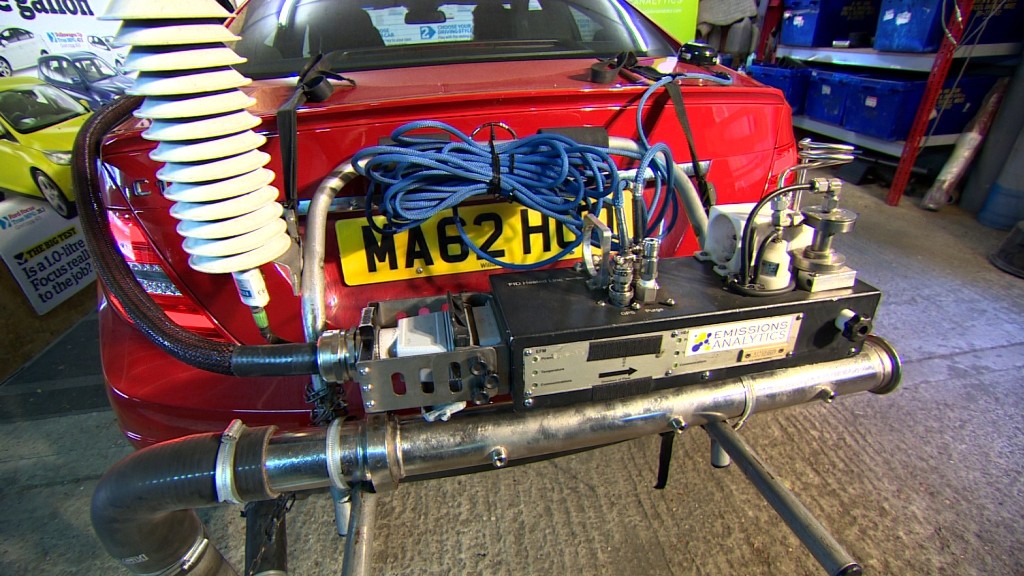 Volkswagen is planning to start recalling diesel cars in January to ensure they comply with emissions standards.
CEO Matthias Mueller said the company would present details of its proposed technical fix to Germany's Federal Motor Transport Authority this week.
"If everything goes according to plan, we can start carrying out the repairs in January," Mueller told the German newspaper Frankfurter Allgemeine Zeitung.
All cars affected would be fixed by the end of 2016, he added.
A spokesman later clarified that Mueller's remarks only applied to affected cars in Germany. The company has yet to provide a timetable for fixing vehicles in other European markets or the U.S.
The company has said as many as 11 million diesel vehicles worldwide might need a refit after the company was caught cheating on diesel emission tests in the U.S. in September.
Most of the vehicles will need a software upgrade, others will need work on the hardware of the car, Mueller said.
Related: The Volkswagen scandal in two minutes
The cheating scandal is the worst commercial crisis in Volkswagen's history. So far, the company has set aside 6.5 billion euros ($7.3 billion) to cover the cost. Most analysts expect that number to multiply rapidly.
Mueller warned Volkswagen staff on Tuesday that the company faced a painful road to recovery, and would have to make "massive savings" to cope with the costs associated with the scandal.
Car owners, shareholders and dealers are lining up to sue the company, which also faces the prospect of hefty fines in the U.S.
Related: Meet 3 angry Volkswagen owners
-- CNN's Chris Liakos contributed to this article.