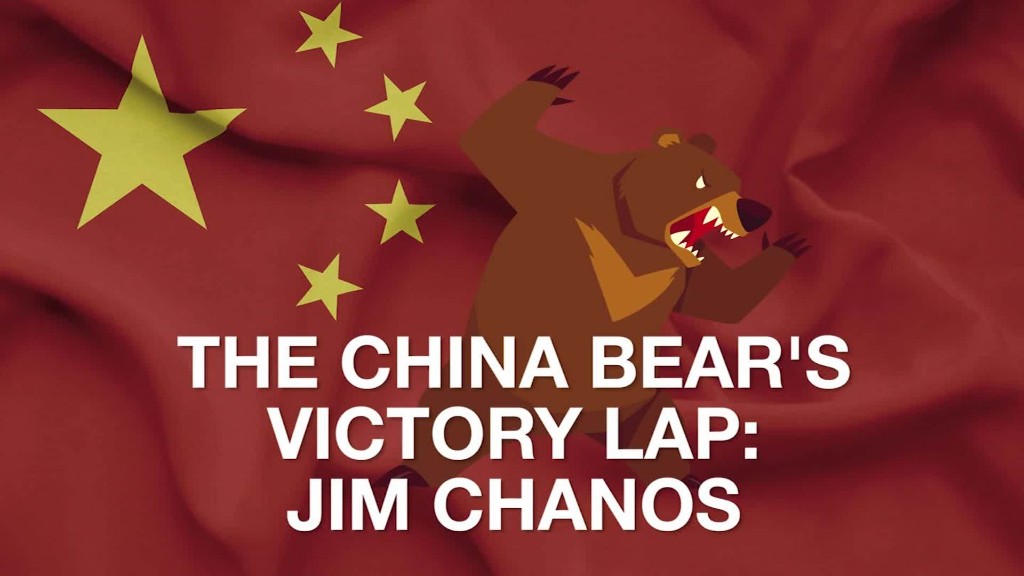 Jim Chanos was betting against China long before it became the trendy thing to do.
As early as 2009 Chanos correctly realized China's debt-fueled economy wasn't all it was cracked up to be. Back then it was a lonely call for the man who famously predicted Enron's downfall. China, with its explosive growth, was among the brightest spots in the world.
Today his call looks brilliant. China's current economic slowdown is striking fear in the hearts of investors around the world. It is struggling mightily as it transforms from a manufacturing and infrastructure-fueled economy into one built on consumers.
"That transition will be a lot rockier than people think," Chanos told CNN's Poppy Harlow this week from a book-lined conference room at his midtown Manhattan office. For the interview, Chanos wore a pair of cufflinks made of yuan, China's currency.
His aha moment
The "aha" moment for Chanos came in 2009 when his real estate expert told him China had a stunning 5.6 billion square meters of real estate under development. Surely that must've been a mistake, Chanos thought, because that amounted to over 60 billion square feet.
"We figured out that was a five-foot-by-five-foot office cubicle for every man, woman and child in Asia," he said. Soon after, he made the decision to bet against China.
Chanos took big negative positions on energy and commodity companies that rely on the Asian giant. Citing regulatory requirements, Chanos declined to give specifics on how much money he made from going short China.
"It's been profitable -- very profitable," he said.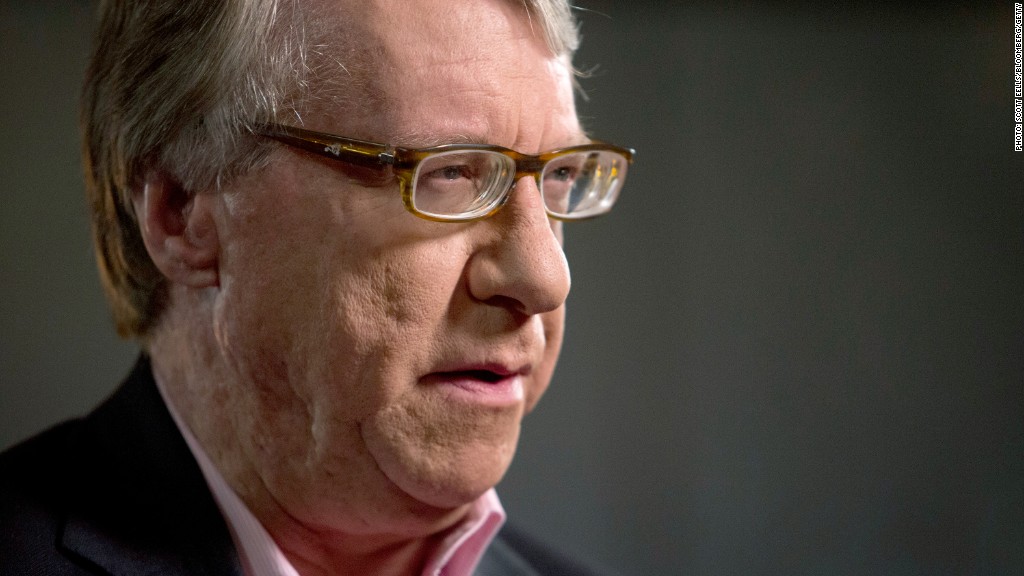 China's debt-fueled growth is unsustainable
Chanos's specialty is short selling, or betting stocks will fall. He is still disturbed by the amount of government debt China has accumulated.
"It took us 200 years to get where we are. They've done it basically in five years," said Chanos, founder of Kynikos Associates, a $3 billion hedge fund.
But Chanos argues that kind of debt-fueled growth has backfired in the past, pointing to the Japan in the late 1980s.
Related: Japan's 'Abenomics' experiment is on the rocks
Betting against natural gas
Chanos is still betting against commodity companies that are banking on China to succeed.
He believes that natural gas will turn out to be massively oversupplied, just like iron ore, copper and coal.
"Even if demand is okay in Korea, Japan and China, the tsunami of supply coming is going to keep prices low and make the plans uneconomic," Chanos said.
Last month Chanos told CNBC he thinks the LNG space is a "looming disaster" and that's why he has taken a short position in Cheniere Energy (CQH).
Related: Cracks emerge in U.S. oil boom
Casinos need to watch out for Xi
Chanos is also negative on casino companies with exposure to Macau, China's gambling mecca that has been slammed by the country's anti-corruption drive.
He said these companies need to watch out even more in the future due to Chinese President Xi Jinping's "puritanical nature."
"He doesn't like people gambling," Chanos said.
Macau, like Hong Kong, is a Special Administrative Region of China. It is also the only place in China where gambling is legal.
Related: Petraeus: Don't freak out over China dumping U.S. debt
China's leader worries him quite a bit
Chanos was concerned about China's new leadership more broadly.
"Keep in mind you're dealing with a totalitarian state," Chanos said. "They control the media."
Chanos argued that the government's role inflating the stock market bubble and attempts to limit the ensuing bust hurts its credibility.
Beijing, meanwhile, has said intervention was necessary to prevent a massive panic.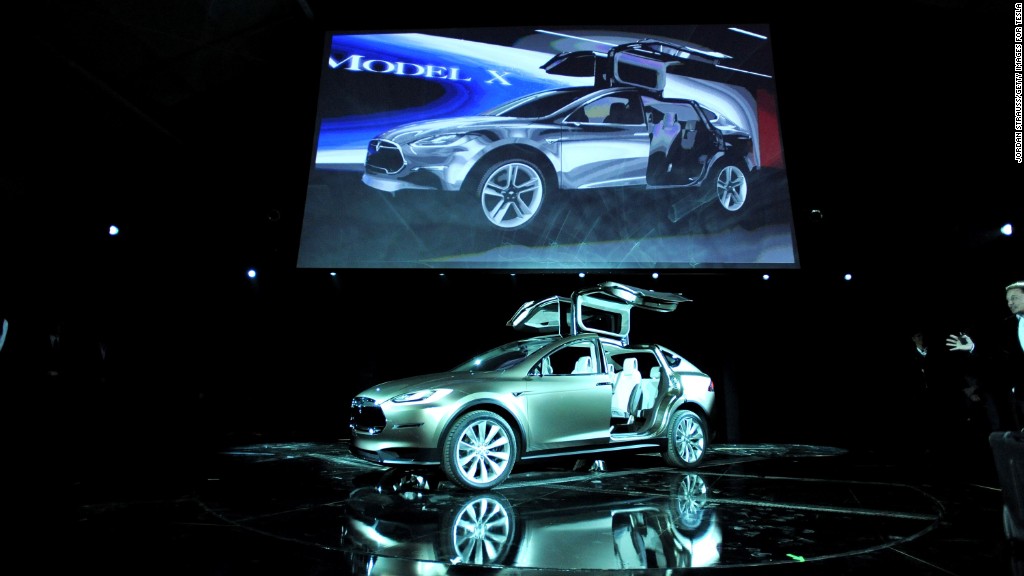 Betting against Elon Musk
Chanos is not afraid to call out tech visionary Elon Musk.
While he called Musk's Tesla (TSLA) cars a "great product," Chanos worries the electric car maker will always be a boutique car maker and won't be able to transform into a mass market one.
"To sell millions of cars -- which is where the stock is valued -- they've got a long way to go," Chanos said.
He also knocked SolarCity (SCTY), the renewable energy company Musk co-founded.
"It's really nothing more than a consumer finance company -- and it's not a particularly good one," Chanos said.
Chanos is still shorting Valeant Pharmaceuticals (VRX). The company has been criticized during a recent political firestorm for buying drugs and then hiking prices -- something Chanos argues is a far bigger part of its business than Valeant is willing to admit.