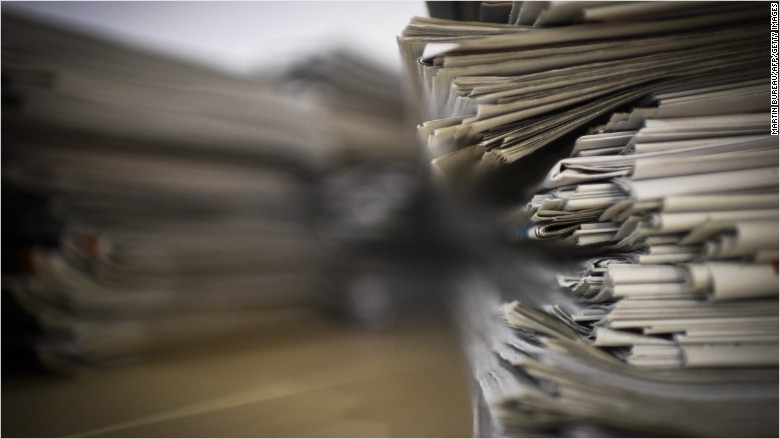 Newspaper group Gannett announced Wednesday that it would purchase Journal Media Group for $280 million.
Gannett said the purchase will add 15 daily and 18 weekly publications spread over nine states. It is also expected to boost annual revenue by $450 million, according to a statement.
"The publications of both Gannett (GCI) and Journal Media Group (JMG) have a rich history, a commitment to journalism, and a dedication to informing and being active members in the communities we serve," said Gannett CEO Robert Dickey in a statement. "Our merger will combine the best of each of our organizations to create a journalism-led, investor-focused company which will provide substantial value to the shareholders of both companies."
Related: USA Today owner spins off newspaper biz
Milwaukee-based newspaper publishing company Journal Media Group was born in April after the E.W. Scripps Company purchased Journal Communications. Scripps retained the firm's broadcast assets, but spun off both companies' newspaper operations into Journal Media Group.
Gannett, which publishes newspapers including USA Today and the Detroit Free Press, expects to complete the acquisition in early 2016.