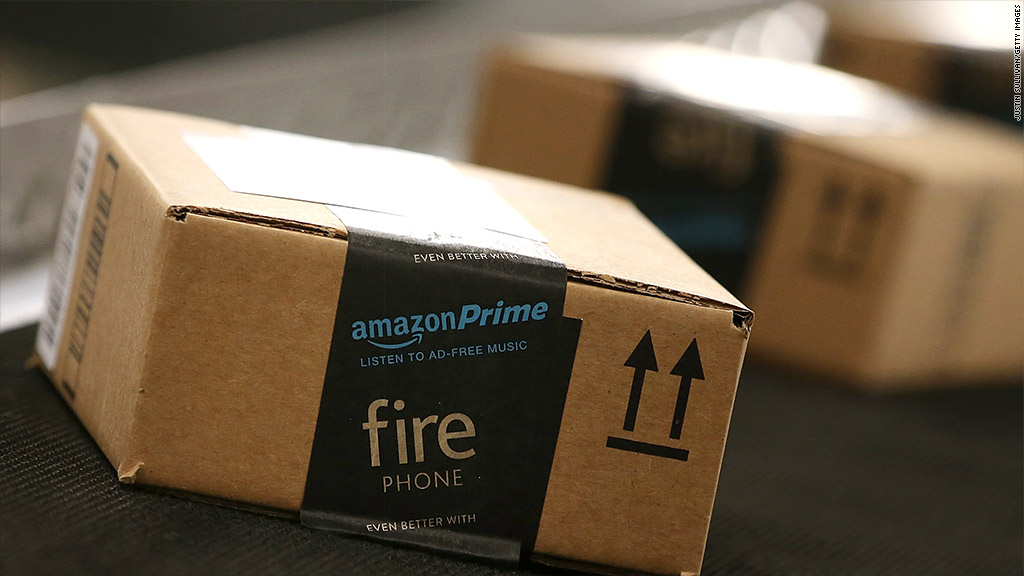 Crafters of the world rejoice! Amazon has launched an Etsy-style online store called "Handmade."
Amazon Handmade now sells jewelry, furniture, stationary, pottery and other products from artists, artisans and crafters from around the world.
Amazon Handmade, which launched Thursday, has categories like home décor, kitchen & dining, and bedding. All products are "factory-free and must be made by hand," according to Amazon.
Amazon Handmade bears a strong resemblance to Etsy, which allows the buyer to buy Halloween costumes, personalized jewelry, rare vintage comic books and sexy utility belts. Many, but not all, of the products are made by artisans.
Faced with this new competition, Etsy (ETSY) stock was down 4% in early trading, after plunging more than 10% in premarket trading. Shares of eBay (EBAY) also took a hit, down 6%.
Some of the funkier products on Amazon Handmade include a glass wine stopper sculpted to look like The Beatles' yellow submarine, a cocoon-style baby bag woven from fat threads of wool and a reindeer antler coat rack from Finland ("only 1 left in stock -- order soon").
The products are no joke, and neither are the prices, with a wine rack coffee table going for $1,599 and another rustic-looking coffee table "inspired by George Nakashima" selling for $2,000. A conference table hewn from salvaged black walnut costs $13,800 (but shipping is free).
The site has names and photos of the artists, with contact information and a profile of how the products are made. Tundrada informs us that the antlers for her coat rack are "made from real reindeer antler, handpicked here in Arctic Lapland."
Amazon (AMZN) said the site sells 80,000 items from 60 countries, and 30% of the products can be "personalized" for the buyer.
Amazon Handmade does not, however, sell a sculpture made from cat bones, or a necklace made from cat hair balls. Those were once offered on Etsy, and parodied on the snarky but now-defunct site Regretsy.