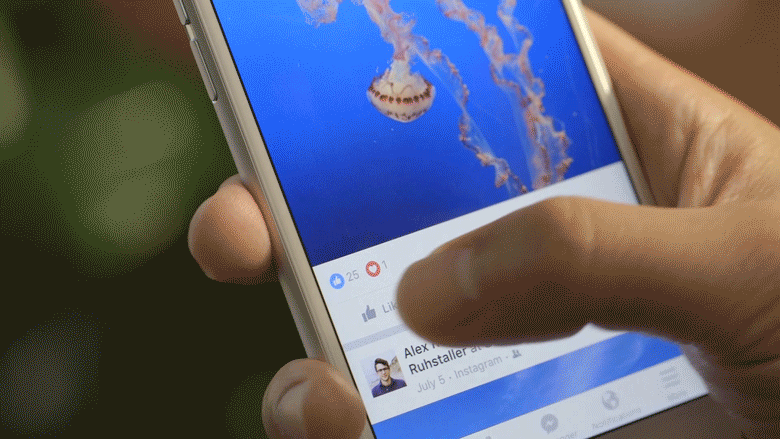 The Facebook "Like" officially has company -- but it's not a "Dislike" button.
On Friday, Facebook users in Ireland and Spain will be able to express a fuller range of emotions online with a set of new expressions and animated emojis.
There's a throbbing heart for "Love," a fuming face for "Angry," a teary-eyed "Sad," a laughing "Haha," a surprised "Wow" and an eyes-closed smile for "Yay."
Facebook (FB) unsurprisingly calls the new feature "Reactions."
"We studied which comments and reactions are most commonly and universally expressed across Facebook, then worked to design an experience around them that was elegant and fun," Facebook product manager Chris Cox said in an announcement Thursday.
"As you can see, it's not a 'dislike' button, though we hope it addresses the spirit of this request more broadly," he added.
About a month ago, Facebook CEO Mark Zuckerberg announced that the company was close to testing a "Dislike" button, but didn't specify what format it would take.
Zuckerberg said that although a "Dislike" button has been one of the most asked-for features, he didn't want to turn Facebook into a place where people voted posts up or down.
The bigger goal, he said, was to give users ways to express empathy on Facebook.
"If you're sharing something that is sad, whether it's something in current events, like the refugee crisis, or if a family member passed away, then it may not feel comfortable to 'like' that post," Zuckerberg explained at the time.
Facebook says it will use tests of the Reactions feature in Ireland and Spain to improve the options, and hopes to give all users the ability to say "Yay" and "Haha" soon.