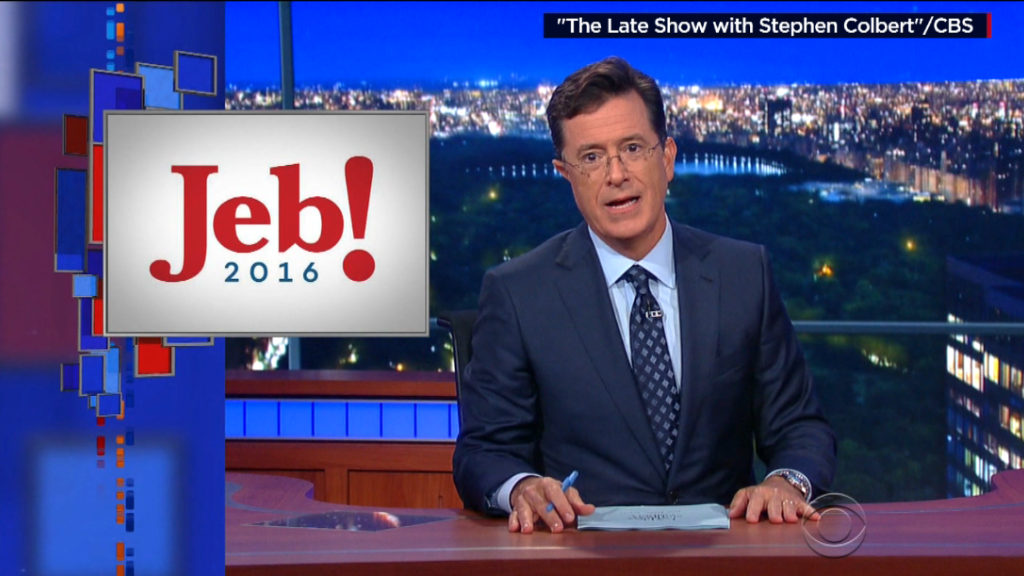 After a month as host of "The Late Show," Stephen Colbert is almost even with rival Jimmy Fallon with a viewership that is significantly larger than his predecessor David Letterman.
In its first four weeks, "The Late Show with Stephen Colbert" is bringing in an average viewership of 3.9 million. That's roughly 60% higher than Letterman's audience in the same time frame last year.
Colbert's "Late Show" has also made a huge jump with younger viewers. The new "Late Show" is rating 0.7 with adults aged 18 to 34 years old -- 250% higher than Letterman.
Nevertheless, Colbert still finds himself looking up at Fallon, who is averaging 4 million viewers, a slight dip of 5% from last fall.
Fallon, however, is still leading all of late night by a good margin with those aged 18 to 49 years old.
ABC's "Jimmy Kimmel Live" remains in third place, but has still brought in a healthy viewer average of 2.3 million since Colbert's launch.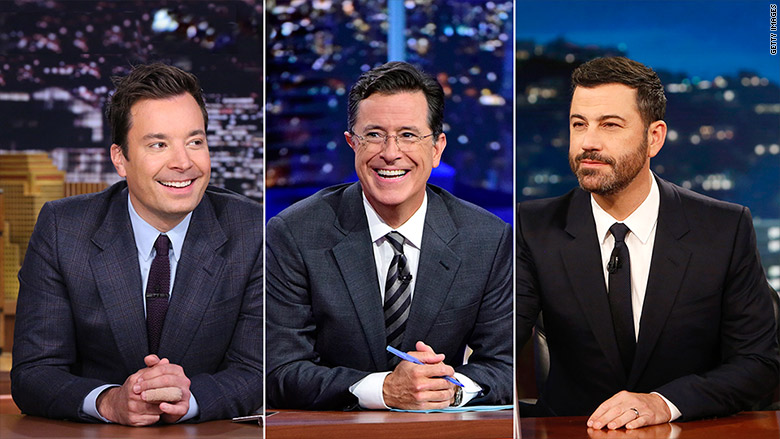 In all, the three big hosts of late night (Colbert, Fallon, and Kimmel) have a combined average live viewership of more than 10 million per night.
These numbers show that late night TV is arguably going through a new golden age, an age that is saturated with talent that finds their competition to be more friend than foe.
For example, Fallon made a cameo on Colbert's first show, and Kimmel will appear on "The Late Show" on October 16.
This has also created a level of duality between the big three that sees each trading big name guests from the world of politics and entertainment.
Related: Fallon beats Colbert thanks to a rapping Justin Timberlake
And this is just network TV at 11:30 pm.
With Conan O'Brien, James Corden, Seth Meyers, John Oliver, Bill Maher, Larry Wilmore, and Trevor Noah filling out the rest of the late night posts there's plenty to choose from for any sleepy eyed fan of late night.
Related: 6.6 million viewers flock to Stephen Colbert's CBS premiere