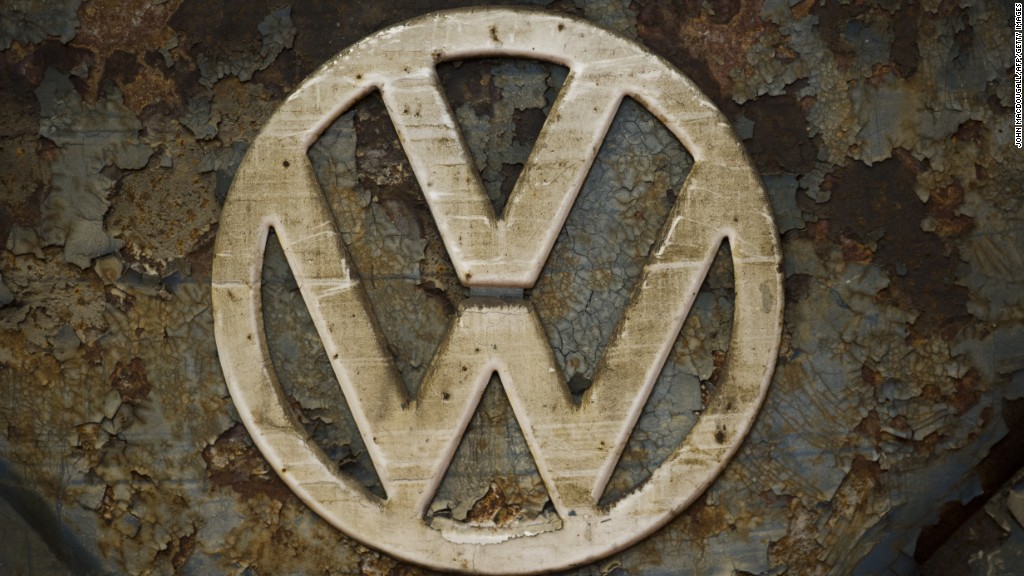 Volkswagen is winning at something.
While the company is in crisis after being busted for cheating environmental tests for millions of diesel vehicles, its soccer teams are scoring on the pitch.
But with every area of spending now under intense scrutiny, the future of its huge financial commitment to German sports is uncertain.
It faces billions of dollars in recall costs and fines, and needs to make massive savings as a result.
Volkswagen says it will honor all existing contracts. Analysts say its sporting spend will inevitably be cut back further down the line.
The group is one of German soccer's biggest backers with commercial interests in 17 of the top 36 teams, ranging from ownership to sponsorship.
It owns German Cup champions Wolfsburg -- pumping about 85 million euros ($97 million) a year into the club -- and has a stake in German league champions Bayern Munich through its subsidiary Audi. It also spends around 3.5 million euros ($3.9 million) a year to sponsor the German Cup.
Wolfsburg was set up in 1945, as a successor to the Volkswagen corporate club, and is intertwined with the company and its hometown's identity.
Tom Markham, head of strategic business development at Sports Interactive, said Volkswagen's woes were unlikely to affect Wolfsburg's finances in the short term. The club had just pocketed more than $100 million selling star players Kevin De Bruyne to Manchester City and Ivan Perisic to Inter Milan.
Longer term, Wolfsburg and other teams are likely to feel the heat, and could be forced to make cuts.
"It is difficult to envisage these not being impacted given the financial strain VW will face in the future," said Markham.
With its brand badly damaged by the diesel emissions scandal, Volkswagen may be reluctant to sacrifice the valuable marketing exposure it gets from subsidizing Wolfsburg, and its other soccer partnerships.
But Simon Chadwick, professor of sport business and strategy at Coventry University, believes the company's sporting commitment will look "considerably different" in a few years.
"The economic downturn showed sponsorships tend to be one of the first things to suffer," he said.
Wolfsburg's business manager Klaus Allofs has said he is confident the scandal will not impact the company's investment in the soccer club. But Volkswagen has a mountain to climb financially.
UBS analysts expect group earnings to fall by 30% over the next four years due to lost revenue and higher costs.
Volkswagen has set aside 6.5 billion euros ($7.3 billion) to settle issues arising from the scandal, but acknowledged that it can't yet provide a full estimate of the final cost, which analysts say will be several times higher.
Credit Suisse has estimated it could hit $87 billion in a worst case scenario -- that's higher than the cost to BP (BP) of its Deepwater Horizon oil spill disaster.