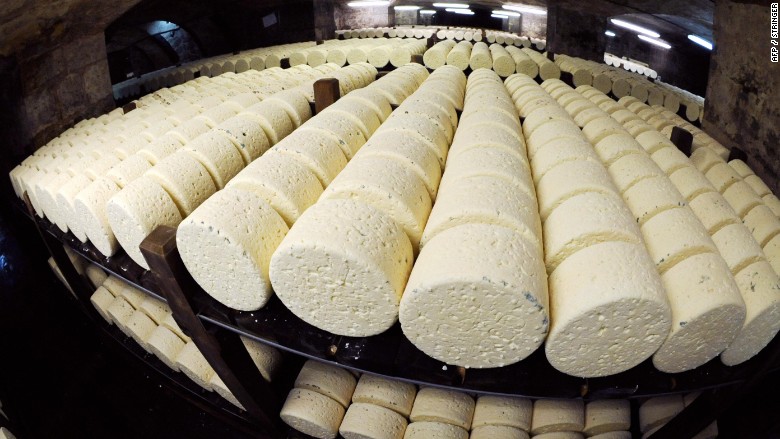 Whole Foods is recalling some of its cheese because of possible listeria contamination.
Whole Foods (WFM) said the recall applies to cut, wrapped and weighed Papillon organic Roquefort cheese.
The company announced the nationwide recall this week after sampling by the FDA found listeria monocytogenes in a wheel of the cheese.
The FDA says that listeria can cause people to get so sick they have to be hospitalized. For particularly vulnerable people, the illness can be fatal. The people most at risk are pregnant women, the elderly and people with compromised immune systems from HIV, cancer, diabetes, kidney disease and transplants.
The FDA also said that listeria bacteria can spread to other foods once it's brought into the home. For example, listeria can grow and spread throughout foods in the refrigerator.
Whole Foods said no illnesses have been reported. Customers should bring their receipts to a Whole Foods store for a refund.