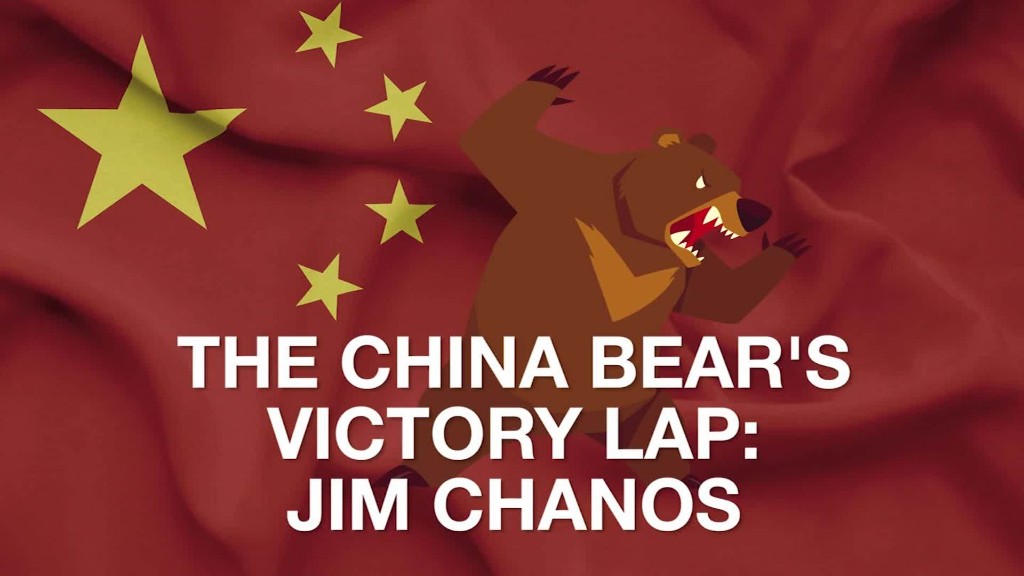 Christine Lagarde avoided blaming China for lackluster global economic growth on Thursday, framing the country's deep slowdown as the "healthy" result of needed reforms.
Asked by CNN's Richard Quest to name the biggest risks to global growth, the International Monetary Fund's managing director noted a lack of investment, a shortage of confidence and the uneven nature of the world's post-crisis recovery.
Lagarde, however, omitted China from her list. "That was on purpose," Lagarde said in Lima, Peru, the site of annual World Bank Group and IMF meetings.
"It is a slowdown, but it is a moderate slowdown, and one that is actually expected [and] healthy because that country [is at] stage of development where it is cannot continue to grow at such a high rate as we have seen a few years ago," she said.
Experts have known for a long time that China's growth would slow. It had to weaken, in fact, as Beijing made reforms designed to shift the country away from relying on building roads, railways and housing to generate growth, to an economy powered by consumer spending.
That's happening now, Lagarde argued. Beijing's growth target for the year is 7% -- a goal it said it met in the first six months. Seven percent is a far cry from the heady days when China's economy was expanding by 10% a year on a regular basis. But it's still strong enough to create new jobs to keep employment steady.
The IMF, meanwhile, anticipates growth of 6.8% in 2015, and 6.3% next year.
Related: Global growth is weakest since the crisis, IMF says
If reforms take hold and consumption picks up in China, "it will have been a great transition and I think the world will be better," Lagarde said.
Meanwhile, she said Beijing needs to continue its transition to a more inclusive economy that is responsive to market forces.
"Vigilance must remain the watchword," the IMF said earlier this week. "For China, that means focusing on the downside risks, and for the rest of the world, guarding against potential spillovers."