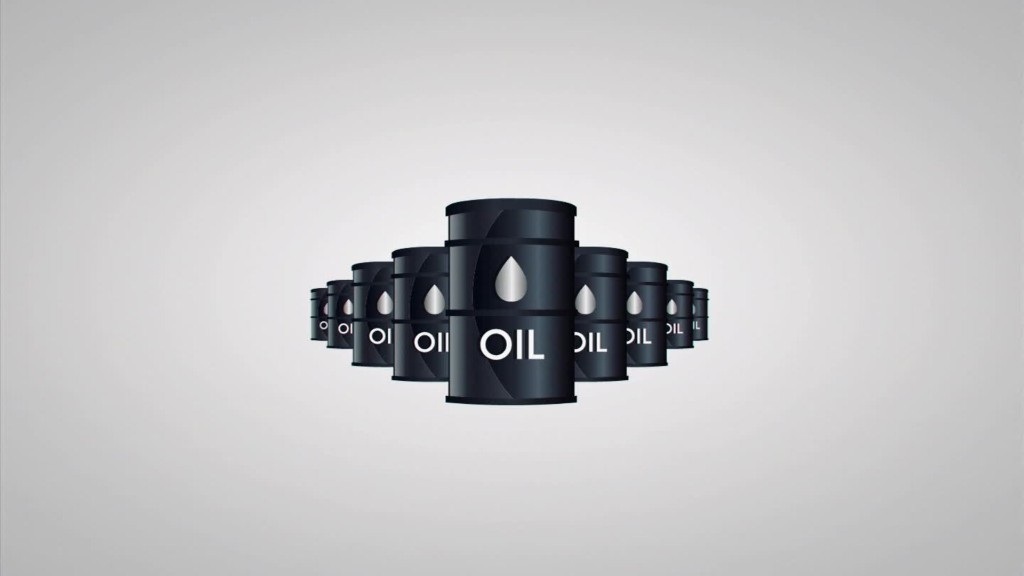 So much for even cheaper gas!
World oil prices have charged higher this week, breaking back above the psychological barrier of $50 a barrel for the first time since July.
U.S. crude futures were trading two percent higher at $50.50 early on Friday.
As recently as last month some analysts were warning of a risk that prices would collapse to $20 a barrel. What's going on?
Here are three reasons for the bounce:
1. Geopolitical worries
Tensions in the Middle East, the biggest oil producing region, have pushed prices up.
Russia launched a military operation in Syria this week, marking the beginning of a new and closer cooperation between Moscow and the Syrian regime of President Bashar al-Assad. The West has criticized Russia for the move.
Investors are worried more violence in the region could impact production and transport. Reports of Russian cruise missiles falling short and landing in Iran haven't helped settle their nerves.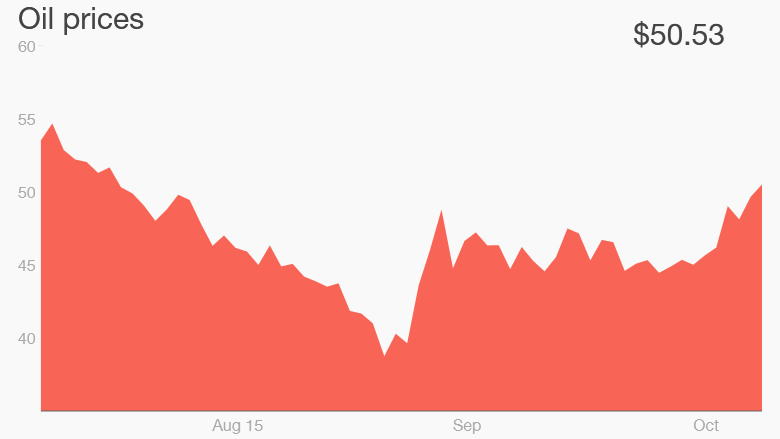 2. Dovish Fed minutes
Minutes of the most recent Federal Reserve meeting released Thursday showed the central bank is not in a rush to raise U.S. interest rates. The minutes weighed on the dollar -- it was down 0.75% against the euro on Friday -- which in turn supported global oil prices.
Oil and other commodities are priced in dollars, so a weaker dollar makes them more affordable meaning prices can rise to compensate.
3. Falling U.S. production
The U.S. Energy Information Administration said U.S. crude oil production declined by 120,000 barrels per day in September compared with August.
It said U.S. production will continue declining until the middle of next year, before growth returns in late 2016. The agency also said it expects global demand for oil in 2016 to grow at its fastest in six years -- that's also good for prices.
Related: Cracks emerge in U.S. oil boom
Oil has been under pressure in recent months, having crashed more than 50% since last summer. Prices fell to their lowest level in six and half years in August, trading below $42 a barrel.
This week's rally has sparked hope that the market may have finally turned, but some analysts are still cautious.
"We do think that the price of oil will struggle to stay above the $60 level as this will bring on all the rigs which were switched off," said Naeem Aslam, chief market analyst at Avatrade.