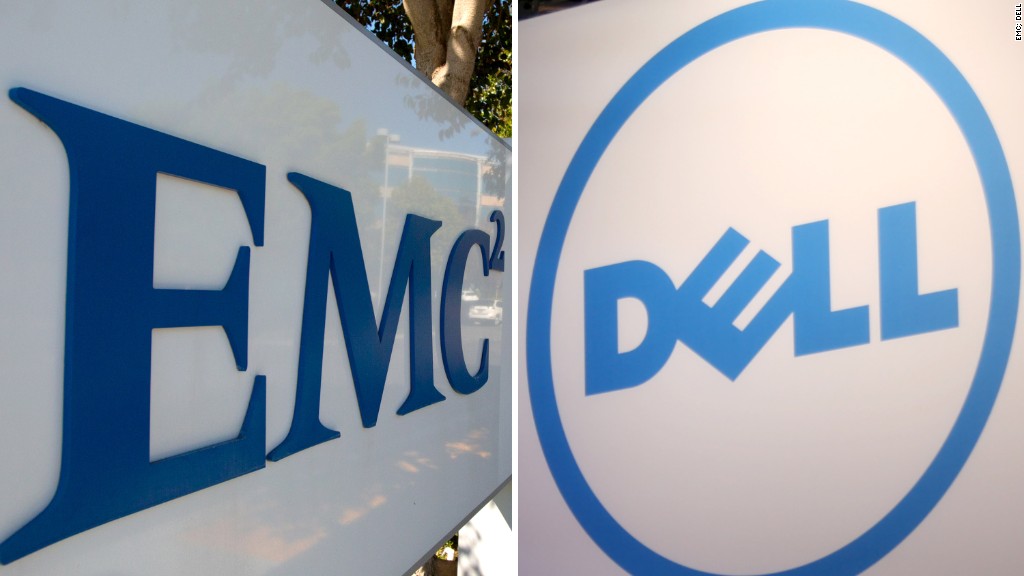 His reward? A $27 million severance package.
Tucci, who has been CEO of EMC (EMC) since 2001, said he will stay in the job until the mega-deal with Dell has been completed. In EMC's convoluted executive severance protocol, that means that Tucci's exit will be classified as a "change in control" termination, giving him the largest possible golden parachute.
If Tucci were to leave today, he would take home "just" $15 million as part of a "potential change in control." And if he retired Friday before the deal was announced, the chief executive would have received just $123,636.
Tucci's severance package includes $7 million in cash, equal to triple his annual salary and bonus. The other $20 million comes in the form of EMC stock that Tucci had been awarded, according to executive compensation research firm Equilar. Had he not sold EMC to Dell, he otherwise would have needed to remain at the company to receive that stock.
EMC will pay Tucci for his unused vacation time. The company will also continue to pay for Tucci's life, disability, accident and health insurance benefits (for himself and his dependents) for three years.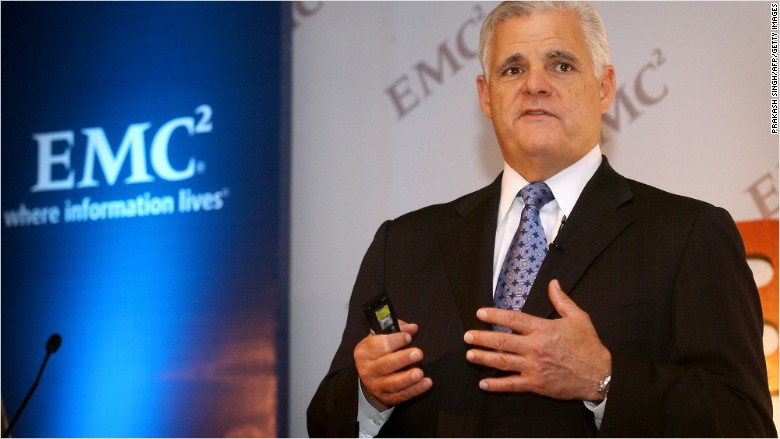 Tucci's top lieutenants are due to get a giant payday as a result of the takeover, four of whom are set to receive tens of millions of dollars (Equilar has not yet completed the precise calculations).
EMC's severance packages are notably huge, But Tucci's golden parachute would have been even bigger ($39 million) a year ago, according to EMC's proxy statement. Most of the difference is due to a big $9 million performance-based award that he received in February. He did not receive a similar award this year.
The EMC CEO has discussed retirement for the past several years but never followed through. Activist shareholders called for Tucci's head earlier in the year and demanded a breakup of the company.
But Tucci stayed on in search of an exit -- one that he found in the form of the largest technology merger of all time.