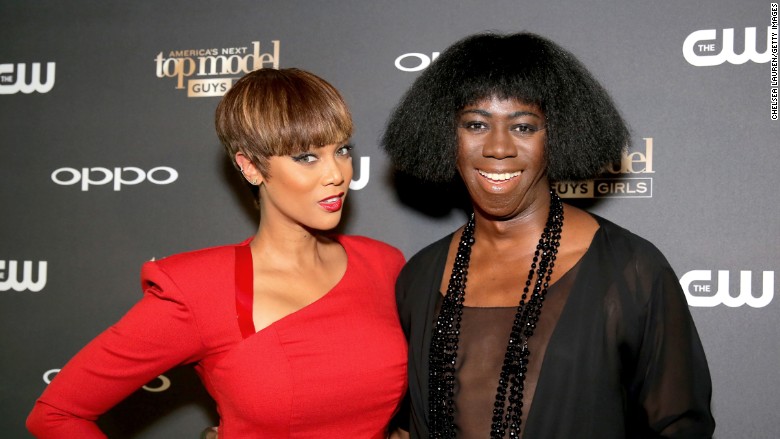 The long catwalk for "America's Next Top Model" is coming to an end.
The reality show and model competition is sashaying to an end after 12 years and 22 cycles (or multiple seasons that take place throughout the TV year), a spokesman for The CW confirmed on Wednesday.
The show, which is hosted and produced by supermodel Tyra Banks, will air its series finale on December 4.
"Top Model" first premiered in 2003 on UPN, and ranked as one of the network's most popular shows before becoming the first series to debut on The CW in 2006.
"'America's Next Top Model' was a successful franchise for two networks, first at UPN and then The CW, and it became not just a ratings hit, but a global pop culture phenomenon," Mark Pedowitz, president of The CW, said in a statement.
Banks, who has been the face and co-creator of the series from its inception, took to social media on Wednesday to thank the fans who had followed the show.
"Our diehard fans know we've expanded the definition of beauty, presented what Flawsome is, tooched and booched and boom boom boomed, shown the world how to show their neck, rocked couture/catalogue/commercial poses, have found our (and your) light, strutted countless runways, gone on tons of go-sees, added guys to the girls mix, and have traveled around the globe and back again," Banks wrote on Instagram along with a photo of the number 22. "I am SO proud of what Top Model has done."
The popular series had many memorable moments, but is arguably best know for Banks' now viral rant at in which she yelled at a contestant, "I was rooting for you, we were all rooting for you! How dare you?!"
So even though viewers will be sad to see the show go, the series gave its fans many reasons to smile, or as Banks would say, "smize."