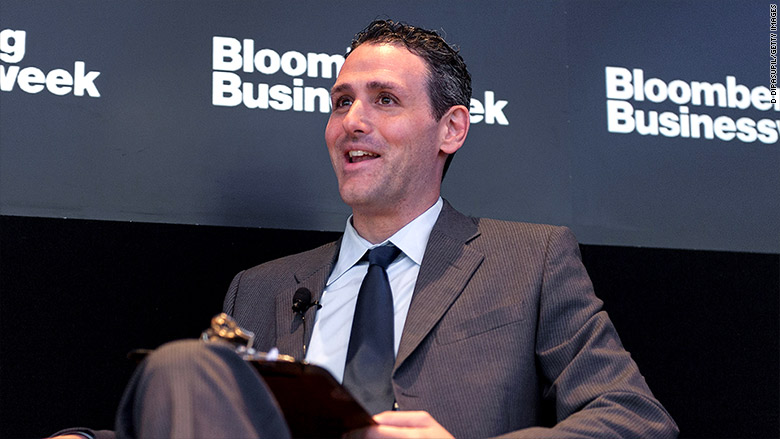 Vice Media has tapped Josh Tyrangiel, the former Bloomberg Media executive, to head its forthcoming daily newscast for HBO.
Tyrangiel, who resigned from Bloomberg earlier this month in the wake of management changes, will now lead overall direction for the daily newscast, Vice announced on Wednesday. The newscast is part of an expanded partnership between Vice and HBO, which already includes a weekly newsmagazine series.
"The nightly news show we're creating is going to take news programming in a totally new direction, and it needs the leadership of an expert who's hungry to do things differently," Shane Smith, Vice's CEO and co-founder, said in a statement. "Josh is the perfect fit, and we couldn't be more excited to have him."
Related: Josh Tyrangiel out at Bloomberg
Creating a daily newscast presents a daunting challenge for both Vice, which has never done a daily news show, and Tyrangiel, a print and digital veteran who has limited experience in television and has yet to demonstrate that he can launch a successful television program.
Tyrangiel, 43, served as chief content officer at Bloomberg until earlier this month when he resigned in the wake of a drawn-out restructuring process that saw his ambitions for Bloomberg Media significantly curtailed. As part of his portfolio, he oversaw the launch of Bloomberg TV's "With All Due Respect," the daily politics show which has received scant attention by television news standards.
The new daily HBO newscast is ambitious: Like a nightly news broadcast, it will feature five half-hour shows per week, complete with on-the-ground reporting from around the world. Vice has demonstrated its ability to produce such reports on a weekly basis, but coming up with daily content is another challenge.
Still, Michael Lombardo, president of programming for HBO, said that "Josh's experience, intelligence and passion made him uniquely positioned to helm our journey with Vice in delivering a daily news show for the 21st century."
Tyrangiel is expected to start at Vice on Oct. 26 and will be given free reign to hire new producers, editors and reporters. A Vice spokesperson told CNN that the show would launch "early next year."