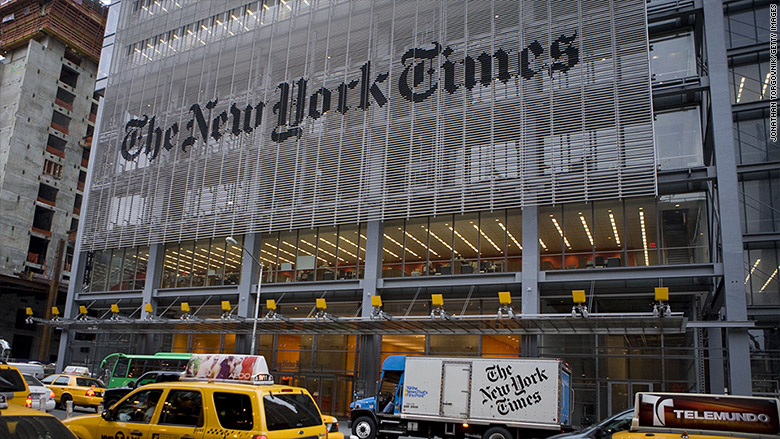 A New York Times staff member was publicly reprimanded for a profane tweet directed at Republican presidential candidate Jeb Bush.
The Times said in a statement that news assistant Philip Richardson's attack on Bush "was completely inappropriate."
In a tweet published Wednesday, Richardson lashed out at the former Florida governor for comments the candidate apparently made about poverty.
"F--- you Jeb Bush for telling poor people they need stronger families to not be poor," Richardson wrote. "Poverty weakens families."
Richardson deleted the tweet, but not before a handful of conservative outlets saved it for posterity.
Related: Times reporter criticized for tweeting sexual taunt to female critic
A Times spokeswoman downplayed Richardson's role at the paper.
"Philip Richardson is a news assistant on The Times's clerical staff, assigned to the photo desk," the spokeswoman said. "He is not a reporter or editor and is not involved in political coverage. Nevertheless, tweets like this are inappropriate for any Times newsroom staffer, and managers will take the necessary steps to deal with the situation."
It's unclear what those steps will entail. The spokeswoman didn't say what, if any, disciplinary measures Richardson will face. He has not tweeted since Wednesday night.
Richardson is the second member of the Times newsroom to get a slap on the wrist for Twitter indiscretion in the last month. In late September, Times reporter Alan Feuer was rebuked after he levied a bawdy taunt at a writer for the the New York Post.