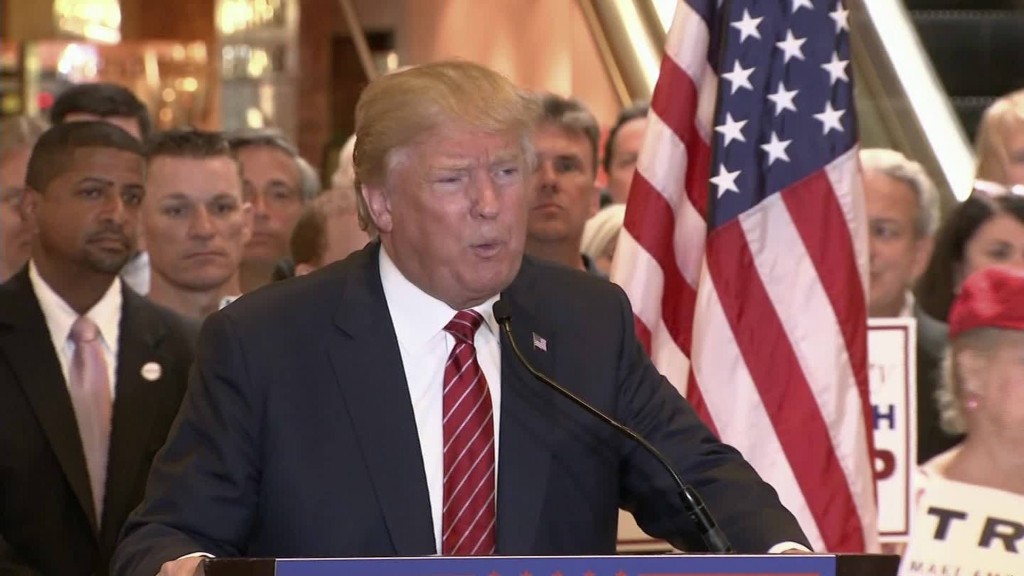 The conservative journalist who led the charge in outing George Stephanopoulos' donations to the Clinton Foundation has himself donated money to Donald Trump's presidential campaign, new FEC fillings show.
Andrew Stiles, the digital managing editor of Washington Free Beacon, has given $544.25 to Trump's presidential campaign, nearly all of it in the third quarter of this year. The contribution appears to be for an order of Trump's "Make America Great Again" hats. Stiles' occupation is listed as "#1 TRUMP FAN" on the FEC filing.
The Free Beacon makes no secret of its conservative bias, and $500 is a small sum when compared to the $75,000 Stephanopoulos gave to the Clinton Foundation. But political donations of any amount are nevertheless a rarity in an industry that prides itself on freedom from conflict of interest.
In May, Stiles' inquiries forced Stephanopoulos, the ABC News anchor, to acknowledge that he had made three $25,000 contributions to the Clinton Foundation over a three-year period. Stephanopoulos, who was a top aide to Bill Clinton during his presidential campaigns and in the White House, later apologized for his lack of disclosure and said he regretted making the donations.
At Free Beacon, Stiles has written extensively on Trump and the 2016 presidential campaign generally. His most recent post about Trump suggests that the Republican frontrunner "won" the Democratic debate by tweeting about it. A previous post indicated that the recent chaos among House Republicans was beneficial to Trump's presidential ambitions.
Neither Stiles nor Free Beacon editor-in-chief Matthew Continetti were immediately available for comment on Thursday night.