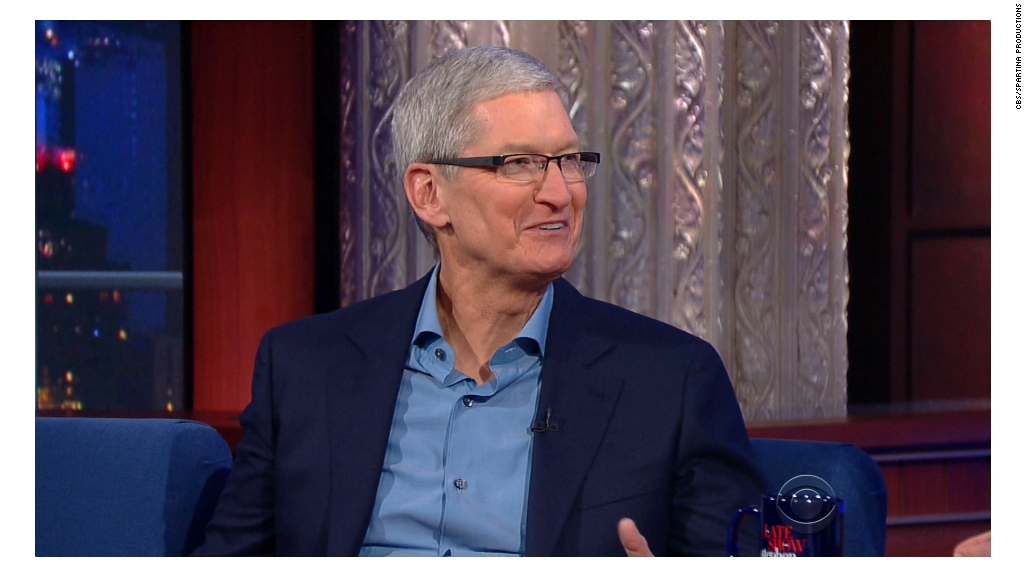 Apple is giving shares to all of its employees -- for free.
Previously, these stock grants had been limited to high-ranking execs. Generally they were issued by the tech giant to retain top talent. But CEO Tim Cook said in a Wednesday memo to Apple employees that every Apple worker will receive shares, according to 9to5Mac.
Rank and file employees normally have to buy Apple shares through the company's employee stock purchase plan, which gives them a discount.
Stock grants for top-ranking employees are commonplace at many big companies like Facebook (FB), General Motors (GM) and Google (GOOG) that are competing for talent.
But now, Apple is extending that benefit to those lower down on the corporate ladder, including retail and AppleCare workers.
These awards, known as Restricted Stock Units, are set to be distributed to employees today, with initial grants ranging from $1000 to $2000 worth of shares, according to Apple sources who spoke with 9to5mac. Apple was not available to comment.
Unlike stock options which employees have to purchase, RSUs are granted outright at zero cost to employees.
"This new program extends eligibility to everyone not covered by other RSU programs, effectively making everyone who works at Apple eligible for an RSU grant. This is an unusual step, and very special — just like our team," Cook said.
Employees will need to stay with Apple for three years before they can cash out their RSUs.