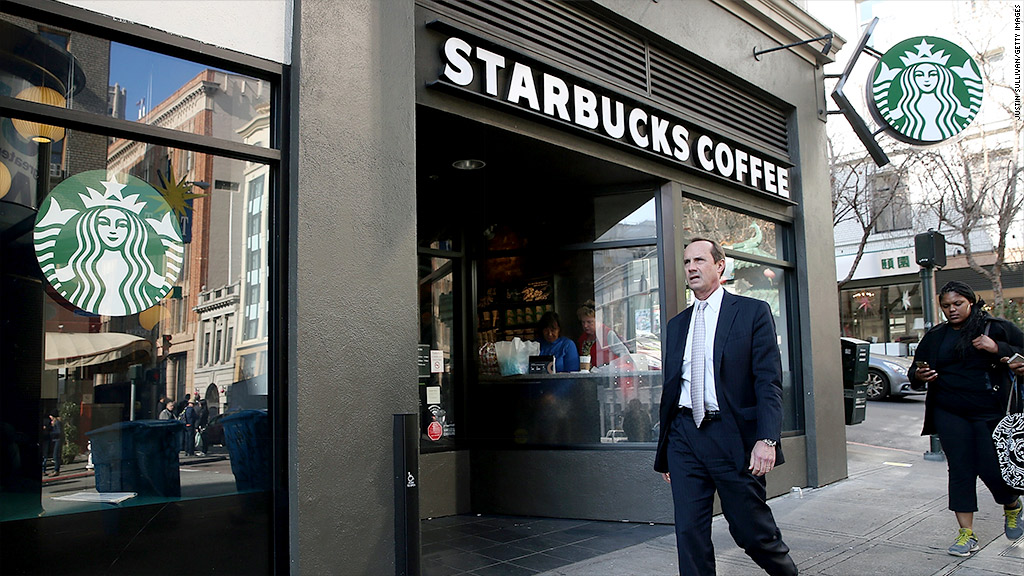 Square considered its deal with Starbucks to be a coup in 2012. Now it can't wait to get out of it.
In August 2012, Starbucks invested $25 million in Square, and Square became its exclusive processor of debit and credit card payments for all 7,000-plus stores in the United States.
"This is an epic partnership," Square CEO Jack Dorsey said at the time.
Starbucks CEO Howard Schultz even joined the company's board of directors (though he left a year later). At the time of the deal, Schultz said Square would save Starbucks money.
That appears to be an understatement. Square, which filed to go public Wednesday, said that it has lost a grand total of $71 million from processing Starbucks payments over the past three years. The vast majority of Square's transaction costs come from fees paid to Visa, MasterCard and other credit card companies.
Square also said that it agreed to end the exclusivity arrangement with Starbucks, which began transitioning to another payment processor at the beginning of this month. Square believes its relationship with Starbucks will be completely over within the next 12 months.
Square couldn't be happier about that.
Starbucks contributed 11% of Square's total sales this year -- but accounted for a stunning 21% of the company's transaction costs.
"The terms of the agreement were unprofitable for us," the company said in its IPO filing.
So why do it in the first place? Square said it helped the fledgling company get some street cred. It also got some guidance from Schultz and a much-needed cash investment.
"We believe this agreement was a valuable catalyst for building best-in-class enterprise infrastructure," Square said in the filing. "This relationship helped us to achieve more significant scale and to build greater awareness with prospective sellers."
The Starbucks-Square deal had some hiccups from the start.
Originally, the deal also allowed Starbucks customers to use Square's Wallet app to make coffee purchases. But it never took off, and Starbucks stopped accepting payments from Square Wallet in December 2014. (Square ultimately shut down its consumer payment app in March).
Starbucks (SBUX) eventually added some of the Square app's features into its own, including the ability to order ahead, late last year. It rolled that feature out nationwide three weeks ago.